Confused Why Your Style Doesn't Stay Stylish for Long?

So, you spent half your morning on an elaborate routine in the pursuit of the perfect curl... Washing, steaming, twisting, tweaking and obsessing over your tresses with care. You've officially achieved the most show-stopping style. It was a big investment of time and effort, but that's ok. It was worth it… 

Hello, good hair week!


...Or so you thought.


Can you believe it? All your hard work, time and effort didn't go the distance yet AGAIN. Back to the bathroom to rinse, co-wash, repeat. We're exhausted just thinking about it.

Hairstyle failure looks different for all of us- whether it's that your wash-n-go didn't last past lunchtime, it never looked that great in the first place, or the shrinkage is just too much for you.

Your beautifully styled curls aren't lasting, and here's why:
1. You're Bouncing Around Too Many Different Products.
You never know what's really working for you, because you're mixing and matching your products so much you never really can find out which step is working for you and which isn't. Your hair responds well to one product, but not another one- but how can you know which is which if you're piling them all on without an opportunity for trial and error? Some sources recommend completely ditching ALL YOUR HAIR PRODUCTS (gasp… no. thank. you.) and gradually re-introducing them one-by-one to find out what's working and what's not. But how many of us can commit to a week of literally not seeing anybody while we're experimenting without product?!  Your hair's in an untamed haystack and nobody owns enough wigs to survive that. 
The Fix: 
Take the guesswork out of it by giving a product system a try. The best haircare companies create families of products that work together in layers. When you combine these compatible products from the ground up, each step has its own job that gets you closer to the hair you want.


We swear by our Urbanbella system, that starts with the Cleansing and Conditioning Duo. This duo is the first and most important step to having beautiful natural hair styles that last, because it packs in the moisture you need.


The next most critical step is choosing a styling product that really lasts. And ladies, trust me… not all products are created equal.  If you want your style to go the distance, pick hair stylers that are built with that specific purpose in mind, like the No. 49 Urbanbella Cre'gel. Then take your style all the way to the finishing line by infusing more moisture with No. 23 Hydrating Moisturizing Cream and layer on a dazzling finish with No. 9 Hair Shine Butter.


This powerhouse combo of products is the ultimate foundation for beautiful healthy curls. And it's the one you see us using on every model, in every video tutorial.  We just change out the hair gels to meet the individual needs of each customer.


2. You're Not Washing Your Hair Enough
Your hair loses elasticity and the ability to retain its shape when it's lacking moisture. Your curls need water to stay hydrated.
The Fix:

Increase your number of Wash Days to 1x a week. This will ensure you're giving your thirsty locks the drink they need regularly.


Use a high quality shampoo and conditioner, as these are formulated especially to give your hair more hydration. You'll see immediate benefits like better curl definition, and curls will hold their shape longer. Try our No.7 Non-Lather Cleanser to remove build-up, it'll leave you with a cool and fresh feeling scalp, then follow it with our No.4 Hydrating Conditioner, which makes detangling curly hair a breeze while also giving your curls maximum moisture.


For more info on the importance of washing for hair hydration, check out our piece on Hair Moisture in our "A Beautiful Life" Blog.
3. You're Taking Little Shortcuts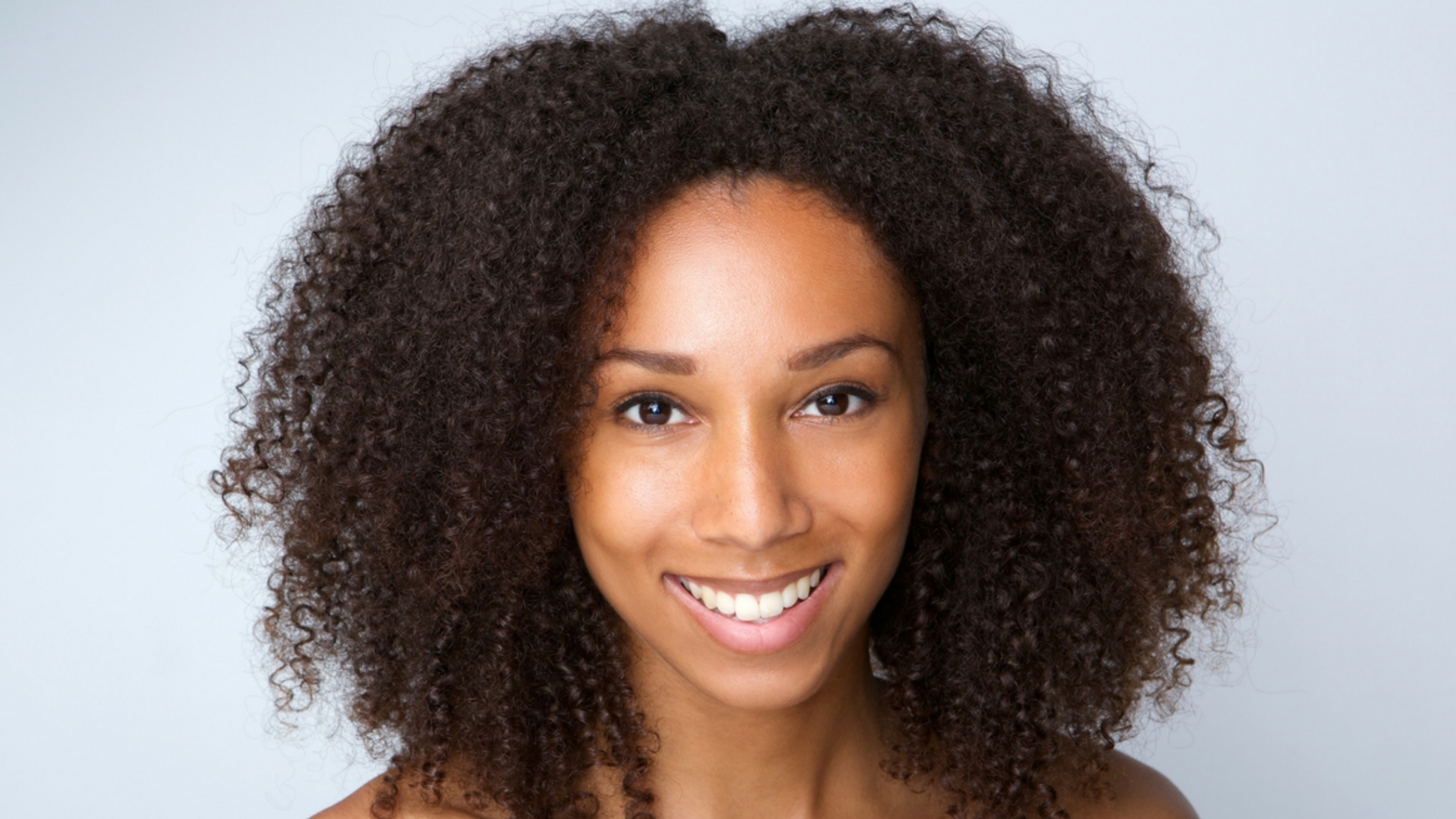 Whenever we're teaching a new guest in our salon, we always ask them to style a section of their own hair, to show us how they usually do it at home. This gives us a unique perspective on what they might be doing wrong, so we can teach them better techniques and make sure they're feeling confident they'll be able to use the same method at home. Many guests are just going a bit too fast and not getting each hair strand styled, which ultimately leads to their natural style not lasting.

Investing a bit of extra care and time when going through your routine will really pay off. By rushing through your product application, you could be getting an uneven distribution on your hair, which equals "no-curl definition". It's easy to miss spots, leaving areas with no styling product on them, and also end up with too much product in some areas, weighing sections down and getting product build-up.
The Fix:
Take your time when applying your hair products.


Always apply your curl defining products to wet hair.


Section your hair off and work in small areas one at a time before moving on to the next part for the best control. 


Work through your product from roots to ends, raking it through with your fingers and the back of your hand to control frizz along the entire hair shaft.


Check out this Urbanbella Tutorial on how to properly style your hair and apply products:


4. You're Skimping on Product

We see this all the time. It's an easy mistake to make, especially when your hair is thick. Natural hair that has medium- to high- porosity drinks up product, so you'll need to take this into account when styling. Thicker and more porous hair requires more products, applied in smaller sections. And just in case you're upset about the extra effort required if this is you- you've got the hair texture that gets a lot of hair envy! Soooo….to whom much is given, much is required. So gone head and post them Instagram photos of your beautiful hair. We're all looking!
The Fix:
Apply product section-by-section and make sure you're using plenty of it to ensure thorough distribution and good coverage.


If you're blasting through bottles and bottles of product at the speed of light, try switching to a higher quality brand of hair products. These products use higher quality ingredients that give you more bang for your buck, and you'll be surprised to see a little goes a long way.


Try one of our go-to products that's a dream to apply- the No. 34 Tamu Curls. This gel is super-duper soft. If you struggle with dry hair, those days are over with this gel. We use it by itself or with No. 49 Urbanbella Cre'gel and No.54 Gel. It makes both of those gels softer.



Make sure you're smoothing your hair as you apply your product. Mold the hair. Kinda old-school style, like when you had a relaxer and would tie it down at night with a head scarf. Do this while it's wet.
5. You're Choosing Hairstyles That Seem Easy To Do, But Won't Go the Distance.
Opting for a Twist Out seems like it's a good time-saving technique... but some of them just don't last very long. Do you keep finding yourself in a repetitive cycle of having to fuss with your hair more often at home, or stuck in the salon chair for half a day? Styles like Two-Strand Twists look great, but that could be 4 hours of twisting… And you're frustrated because your twist-out is only lasting about 3 days before you have to twist it again. That's a lot of work, and oh boy your arms are tired!  
The Fix: 
Believe it or not, you can get amazing curl definition, lasting power and head-turning looks without all the work. Try out Urbanbella's signature technique- The Wash-N-Go. It only takes 20-30 minutes to do, and on average last 2-3 weeks... You can thank us later.
 
Check out this video of our client who does the Urbanbella Wash-N-Go every 2-3 weeks, and looks the same even on wash day, minus a bit of frizz. Note this tutorial is great because you can see our guest before and after her services:


6. You're Not Using Curl-Defining Styling Products
When customers tell us they're not able to achieve a good result with a Wash-N-Go, we ask a series of questions that tell us exactly where they're going wrong. Most people name a series of products that contain nothing that will hold a hair style. In fact, most of them are using something that is just a moisturizer.

So basically you're moisturizing your hair, and that's it.. And as a result, you're finding that your curls aren't holding or getting the definition you're looking for. You've tried some gels, but they always dry crunchy, make your curls stiff, and flake out on you. Trust us… not all gels are like that. We have to get you using the right one (Hint: start with Urbanbella Neat Extra Soft Hair Gel)
The Fix:
After your moisturizing step, use a styling product that's designed to define curls. You can get both lasting style and moisture in one styling product. (Hint again in case you missed it… Urbanbella Neat Extra Soft Hair Gel)



Trust that if it's a styling cream, it likely won't last on Type 4C curls.
7. Your Pillow is Having a Field Day on Your 'Do 
The dreaded bedhead. You wake up with dryness every day, causing your curls to get matted and to shrink. So you have to put in a lot of work to get it looking under control before you can even start your day. Getting your beauty sleep shouldn't have the opposite effect on your hairstyle.
The Fix:
Sleep in a satin bonnet or on a satin pillowcase.


Get rid of your cotton pillowcases. They rough up the surface of your hair, and soak up your precious natural oils, making your locks prone to damage and dryness. 



Satin fabric helps maintain these oils in your hair and reduces the friction between your hair and the pillowcase. This means less rubbing and less frizz.
-------------
This is what we've learned over the past 16 years- The stuff that really works for natural hair, and what doesn't.  
Tell us the hair hacks you've discovered to make your style last long beyond wash day! 
Looking forward to sharing more and learning more from you!
Keneesha