I'm having a blast sharing my Wash-N-Go days with you all on Facebook Live each week… Who says socially distancing is always a lonely pursuit?! Thanks for joining me so devotedly, I hope you're getting as much out of this experiment as I am, and enjoying the evolving ride that goes into decoding our hair. Together we're learning the best techniques to make our hair look incredible, by honing our at-home styling skills! 
In case you've missed them, tune into my Urbanbella: The Curly, Kinky, Wavy Hair Apothecary channel on Facebook to watch my videos of Wash-N-Go tutorials as I style my hair for you each week. Here's a roundup of my hair styling evolution, with my key takeaways from the last couple of Live Sessions. I hope this will help you back up those all-important lessons that are revealing themselves to me, and I'm sure you'll pick up some helpful tips here to perfect your at-home styling process too! 
Here's my discoveries from last week...!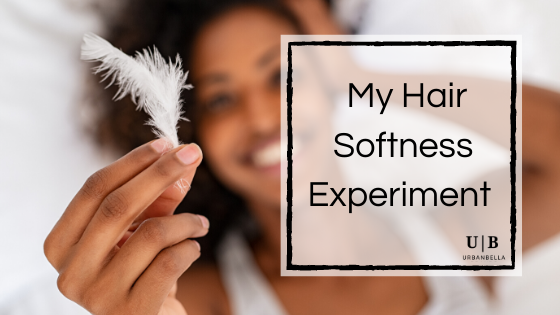 This week I tried some hair softening techniques, with awesome results! I'll start off with some happy news; which also happens to be my number one best advice  I recommend you try yourself, to see awesome results instantly... Drumroll please...
I finally got that much-anticipated hair trim!! 
If there's one thing you can do this week to improve your hair overall, schedule that hair trim! I noticed immediately that my hair was so much easier to work with, and faster too as I didn't have all those dry, crunchy ends slowing me down. Even if you don't get a whole lot of length cut off, your hair washing and styling time will be slashed dramatically if you get a good trim and a shape-up ASAP. 
With my fresh new 'do, this week I wanted to play around with some ways to impart softness, and to increase my hair's manageability even more. 
In previous weeks, my focus was more on hold factor in my products, as I was trying to get my style to stay looking sharp for several days. Without much structure and shape to my hair in its grown-out state, I had to lean on the hold factor in my products and some serious manipulating of my curls to get them to stay in place… But now, with my new style looking all shapely and full of form, I tried switching it up from products that are heavy on the hold, to some more softening, nourishing stylers:  
Then to finish off the style, I glazed over my curls with the super workable, diamond-shining finishing product, The No. 54 Shine and Define Gel. This gave me the glossy definition I was looking for, without any stiffness I didn't need. 
I loved the results I saw with this combination of products, and was pleased to see that they were long-lasting and maintained great softness in my curls between Wash Days.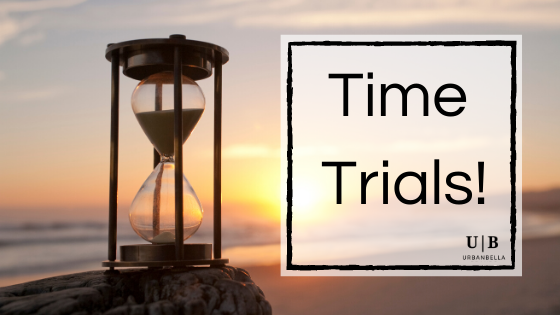 With the world gradually opening up, we're slowly venturing out into a new version of life, so that means time management is starting to come back into play again. It's been great for me to streamline my hair styling time, and we can all use a bit of extra time! 
Getting my hair trimmed contributed greatly to the time I had to spend working through the products and getting it to go into shape, so I hope you all can schedule a slot to get some trimming TLC soon… 
Additionally, I've been able to shave some extra minutes off my overall styling time and have been getting faster and faster each week, the more I get to know what works for my hair and what doesn't. 
I was a little more unorthodox about my approach this week, because I felt this would be more relatable for you as my audience. If you take a look at my videos  from the first three weeks that I started going live, you'll notice I had a very clear-cut method, where I'm working from back to front. This is a great technique and it's always a tried and true method to get perfect results… But let's be honest. 
If we're being truly realistic, there are many times we're in a hurry, and we just want to throw that stuff on and keep that train moving. Because life happens. 
So this week, you'll see in my videos a more real-world, time-crunch awareness that I use to help you get a few extra minutes under your belt, so you can get back to business in record time. I started in the front of my head, and just worked the gel through on the sides. Then I moved onto the top, finishing up with a quick overall back section where I worked through the sections in the back. 
Of course, this speed was mainly possible because my hair was freshly trimmed, and my comb and products were both gliding through my hair like butter… So if you're still waiting to get that hotly anticipated haircut, you might need to spend a bit more time combing out and working through your product on any old, dry ends and unruly curls. May the hair speed gods be on your side if you're still on your stylist's wait list for a snip!!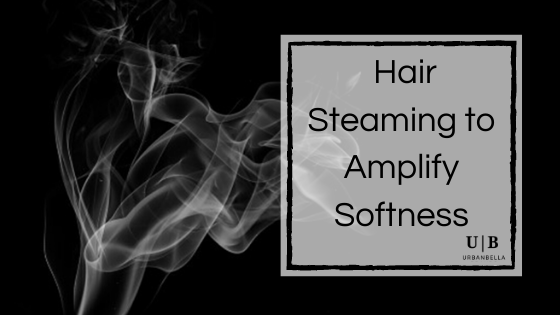 In my common theme this week of searching for extra ways to achieve softness, I showed you all how to take your deep conditioning to the next level with the power of steam. Check out my video below to watch the ins and outs of steaming your curls, so you can reveal a new dimension of softness possibility in your curls, kinks and waves! 
Here's how to Steam at home:
Step 2: Leave the conditioner in your hair, then get yourself positioned under the steamer.



Step 3: Depending on how dry your hair is, sit under the steamer for the time it takes to soften effectively. Everyone's curls have different moisture needs from week to week, and also based on your hair's texture… For my hair this week, 15 minutes was the magic number. 
PRO TIPS: 
Find out which section of your hair needs the most moisturizing attention. I know that I need to pay special attention to the back crown area of my hair. This is the most wiry section of my mane, so you can see I'm checking it to feel if the steam has worked its magic properly yet as the time under the hood progresses. If you've got a particularly dry or coarse area on your hair, check it before you get out from under the steamer to make sure you're getting the super softening effects in all their glory! 
If your hair is extremely dry and you're looking to boost moisture in a big way, using the Urbanbella No. 14 Coconut Cream Repair Mask before you go under the steamer is a great way to achieve optimal moisture injection deep in your cuticle. 
Thanks again for joining me for my Wash-N-Go tutorials on Facebook Live! I'm loving sharing my insights with you, and hearing all your feedback about what's helping your hair look its most fabulous. You can see my Wash-N-Go Days again or catch 'em if you missed them live right here. 
Wishing you all easy hair styling sessions and beautiful heads of full, shiny curls!
~Keneesha xx
P.S. Here's the finished product!