We know by now you've probably reorganized your wardrobe, baked a cake, and de-cluttered that random drawer in the kitchen that was full of paperclips, receipts and leftover parmesan cheese sachets from a pizza you had back in 2005. 
So now what? Before you catch yourself staring out the window again, feeling that bizarre sensation of longing for something to happen (combined with a bit of anxiety in case something does)… It's time for a cheerful reminder that we're ALL in the same boat right now. 
We're all wondering if life can ever be normal again. When we recognize that the uncertainty we're experiencing is not a solo endeavor- that the entire world is actually along for the ride too… Separately, in their homes admittedly- but along for the ride nonetheless!  
In this realization, there's something profoundly grounding, and a lot of comfort to be found. While we may be missing out on some get-togethers we were looking forward to, we're also having our attention brought to how unnecessary and inefficient some things have been, and the impact they have on our time. Think back to all those times you stayed late at the office for a meeting, when working remotely this week has shown us that such a gathering can easily be done over a Skype conference call. Or the many times you waited long past your appointment time in the doctor's waiting room, to finally be called in and be seen for 5 minutes simply to request a prescription refill... But this week your doc rolled out a portal for virtual visits that don't require a physical exam, and you breezed through the consultation from the comfort of your home office, while getting some other important things done at the same time.
We're seeing new ways to streamline how our precious time is spent, which is great- but how are we going to maintain that feeling of connectedness that's so integral to our wellbeing, that we usually get from the many little social interactions we encounter on the daily? For those of us who live alone or don't have family closeby to hunker down with, we may be feeling a bit lonesome right now. 
But through these new challenges come incredible innovation.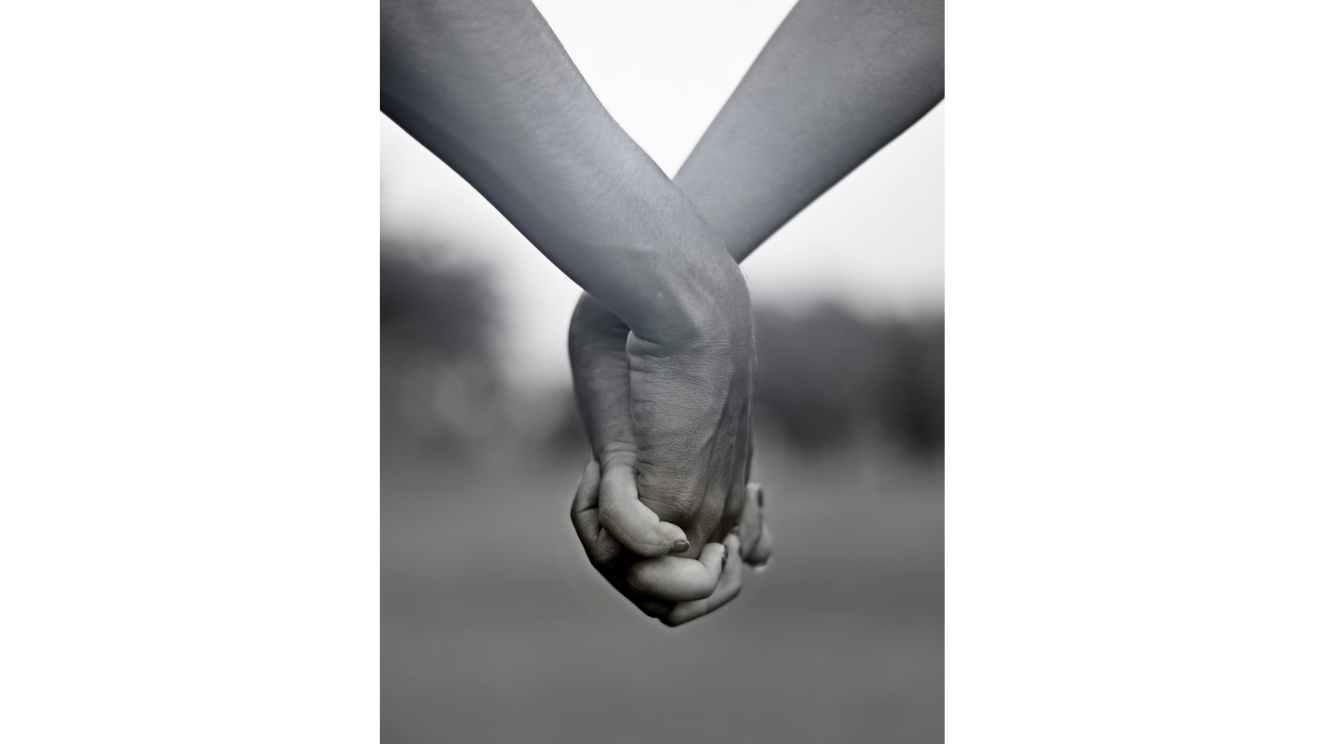 Who knows? Perhaps something positive can come out of all this.
Socializing is going to undergo a revolution as we look for new ways to digitally connect with others... And in its wake, a new level of communication that may not have been possible before will reveal itself. Previously, when we've been out and about socializing, our interactions have only been able to run so deep, as we're blindsided by external distractions. We're so busy people-watching or having our conversations interrupted when we order another coffee or cocktail that we never really get past the small-talk. When was the last time you had a really good Deep-and-Meaningful with your friend? Asked them how they're really going? Found out what makes them tick? Told them about your personal challenges? Shared your successes and failures with them, and brainstormed new ideas together? 
An opportunity has revealed itself as the mayhem of everyday life has hit the pause button. Our patterns that we've accidentally fallen into, like habitual consumerism, distractions from what really matters (people!) and our workaholic tendencies are being interrupted, and it's forcing us all to reassess and separate what is truly important in our lives from what isn't. 
As many of the things we usually take for granted have become suddenly unavailable to us, we can actually take this opportunity to distance ourselves from the collective panic for a moment and tap into a support network beyond our imaginations. To listen to a deeper truth that's appearing amid the chaos. That we are all connected, and we are all human. 
Here's how we've been staying sane, creating deeper bonds in our existing relationships, and even making some new friends and professional connections along the way... 
Feel The Warmth of a Digital Community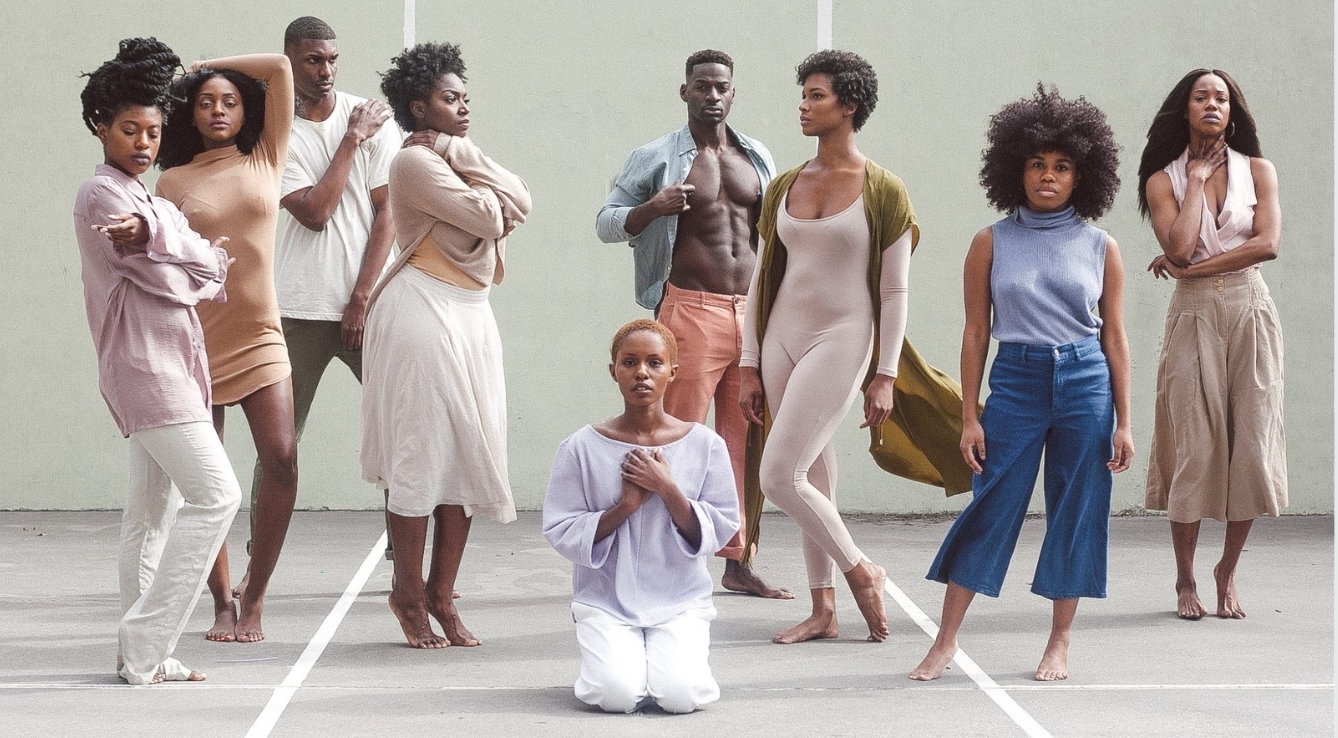 Do yourself a favor and get connected in a digital community. These online spaces provide unprecedented access to a network of like-minded professional women like us. In light of current events preventing meetups in person, many networking organizations have shifted their focus to a digital presence, and are at the forefront of keeping women connected and thriving. Check out one of our favorites, The Wing. Their mission statement centers around advancing women in the social and professional world through community. They offer skill-sharing, virtual meetups on special interests, and support circles- so you'll be able to feel the warm fuzzies of coming together and engaging with a group of supportive peers. 
You'll enjoy access to

over 100 active member groups on The Wing app, including some special interests groups such as: Cooking Club, Trashy Novel Book Club, Black Winglet Group, and Entrepreneurs in Scale Mode.
You can reach out and feel an uplifting support network of women reaching back, with members actively coming together to look after each other. Specific groups will connect you to other like-minded women who can share comforting words and useful advice, and you can share yours with them too! 
Add your voice to the conversation as The Wing provides a platform for a wealth of digital programs to explore. You'll have access to upcoming advice sessions, book clubs and discussions about every topic under the sun. 
From their founders: 
"
The Wing is a community that fosters connections of all kinds: friendship, support circles, professional mentoring, networking, and bonding over shared experience. We gather so that women don't have to overcome obstacles in a silo or fight to advance themselves in a vacuum." 
"We may not be able to gather right now, but we can still connect in profound ways. Join The Wing's digital community for virtual gatherings, supportive friends, inspiring programming, and so much more."
Check out the welcoming platform to connect, that The Wing is providing for us during these uncertain times: World Wide Wing: Distanced Not Distant
Use Technology for Some Light-Hearted Reconnecting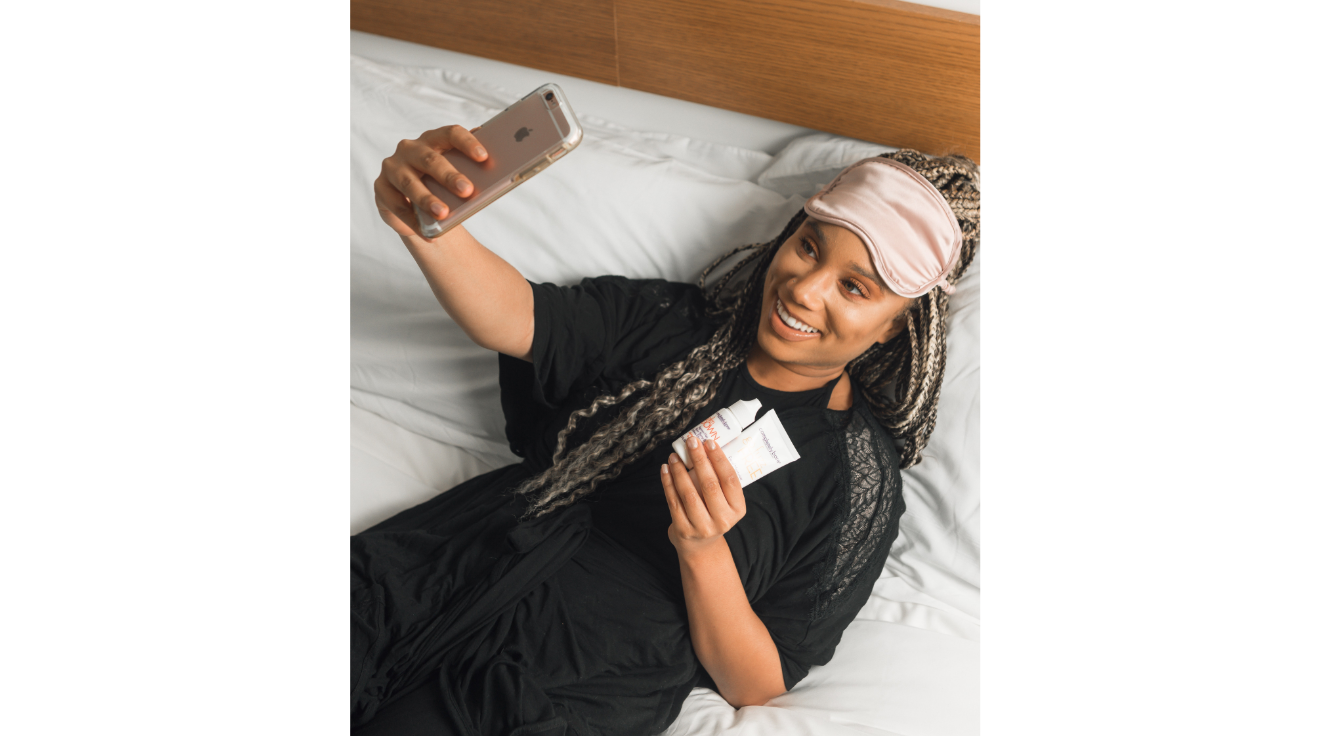 Give the doomsday scrolling a break for a while! Inundating your mind with constant news stories, anxiety-inducing statistics and political rants is not doing yourself any favors, so try to include a bit of fun in your screen time. Try inviting your friends and family who happen to be sheltering in place (in a different place to you) to join you virtually for some shared leisure time. The infinite resource that is the internet gives us the ability to tune into the 3.5 billion humans who are online! And much of that wisdom is still full of light and hope, so reach for the beauty in the online world in times of stress.
Ran out of things to chat to your grandmother about on Skype? Try something different, like playing a game with her. You can have many of these going on in the background as you go about your day, and you'll both get a smile of reassurance knowing that the other one is there when your phone pings you with a notification that it's your turn again. Little things like interacting with your older relatives several times a day will help them from feeling lonely while they're staying healthy with social distancing. It may be a small gesture from you, but you can bet that it means the world to them. Try challenging her to a game of

Words With Friends

. Just like Scrabble, you'll take it in turns placing letter tiles on the gameboard. And don't worry, you can still argue over whether the words they're playing are cheating or not with the chat function!  
"Netflix and Chill" is not dead! Whether you're separated by an ocean (or just a few bedroom doors), you can still cozy up and binge watch your favorite shows together with your PIC. Jump onto the new Google Chrome extension:

 Netflix Party

to stream shows together and chat about them in real time.
Livestream a virtual performance to bring the show to your living room. Many entertainment venues have recognized that the show must go on, and are live streaming events now. Organize a watch party to attend any concerts and performances you previously had lined up to attend with your friends. You'll find a vast selection on Facebook Live and through theater companies, so don't forget to check in on updates to find out what's still going ahead! 
Visit a Museum or National Park With Your Girlfriends… Yes, Really!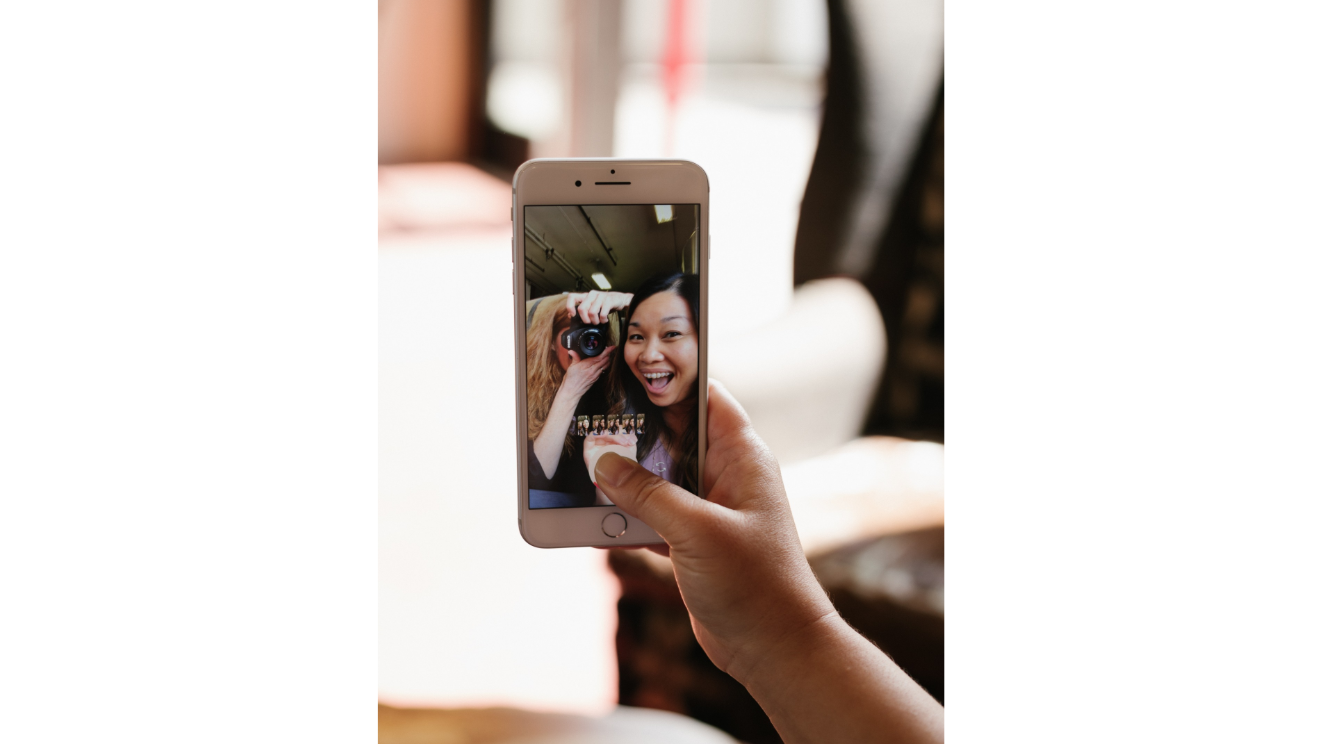 You heard us right… Many cultural institutions have answered the call and are now providing virtual tours, so you can continue to get yourself a dose of culture and soothing nature, while connecting with your nearest and dearest. 
Set up a spot next to your computer, grab your phone and start a video chat with your friend. Once you've decided where you'd like to explore, use the virtual tour on your computer to navigate around and dive into a virtual adventure together. 
Google Earth

has uploaded online tours of 31 national parks for us to explore. Simulate the hills on the hike by throwing in a few squats and lunges from behind your home office desk!
Check out this list of museums the Smithsonian put together, take a virtual walk through the galleries, and compare your interpretations of the exhibits with your friend over a cup of coffee on the couch: Ten Museums You Can Virtually Visit 
---------
While we're not physically together, we want you to remember that you are not alone. The Urbanbella Team sends all of our heartfelt wishes that you and your loved ones are healthy, safe and happy. Our focus is to make sure you feel supported and empowered during this time at home, so please drop us a line and connect with us! Let us know how you've been keeping your finger on the social pulse while on lockdown...
We're here for you,
~Keneesha and The Urbanbella Team xx 
P.S. Don't forget that it's okay to pamper yourself during these stressful times. (You probably need it now more than ever!)

Reduce stress & hydrate your hands from all of the washing with one of our brand-new products; the

U|B Soothe & Restore Hand Lotion

.