We've all had a few months to reflect on the many different areas of our life during the lockdown, and many awesome changes have resulted in the way we live day-to-day as a result of this increased awareness.
We've had the time and foresight to invest in the important relationships in our lives, we've rediscovered the pleasures of getting outdoors... And all of us have had plenty of time checking out our hair in the mirror, and see what it's really like when left to its own devices as we've been getting by without our usual access to the salon and our beloved stylists!
While almost all of us have been counting down the days until we can get a haircut or freshen up our color... There are still a few among us who have been devoted to chemical straightening and relaxing treatments, or relying completely on sew-ins, weaves and extensions to pull off our hairstyle goals. But perhaps this time getting to know your natural hair that's peeking through at the roots has fueled your fire to embrace your natural curls, kinks or waves once and for all, and step into the naturalista status you were born to shine in!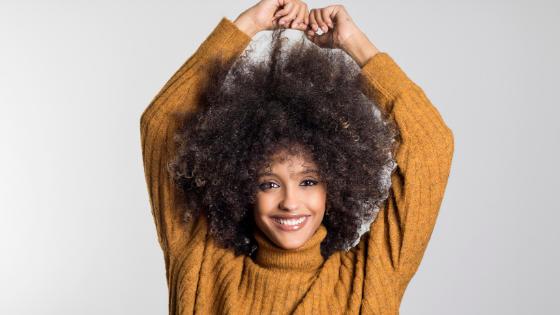 If you're a new member to the natural club, you are so welcome over onto the curly side. The good news is, you've probably already got a couple of months' worth of your natural hair growing out since the lockdown began, so there's literally never been a better time than now to keep-on-keeping-on with your growing out progress!
You've already got the head start you need, with your hair's natural beauty journey well underway. So, if you need a bit of wind in your sails to stay the course, or to motivate you to keep going... We've got you. 
Here's how you can continue falling in love with your natural hair that you're newly getting to know, and help to welcome it into the world in the most gorgeous of ways.
Start With a Haircut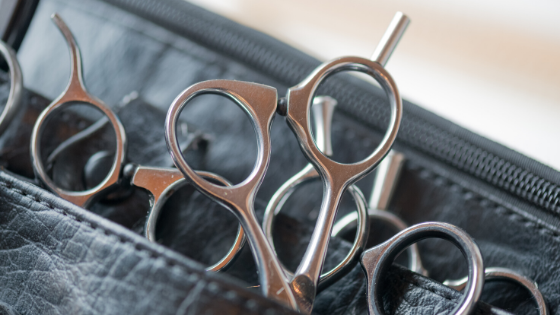 This may seem like a weird tip. But giving your hair a little pre-cut before diving in all the way for the big chop can make transitioning to completely textured hair so much easier.
When you get a trim, you'll have a new shape to work with... So styling is a breeze.


The fewer decisions you have to make when you're styling it, the more likely you will stick with the program. A fresh haircut and some advice from your stylist will ensure you're working with some form and order in your style, so you won'e be left guessing what to do with it each time it comes to wash and style it.



Learning how to style your hair can be a big area of stress when managing two different textures, particularly when you're not familiar with one of them just yet.
Upgrade Your Products to Suit Your New Needs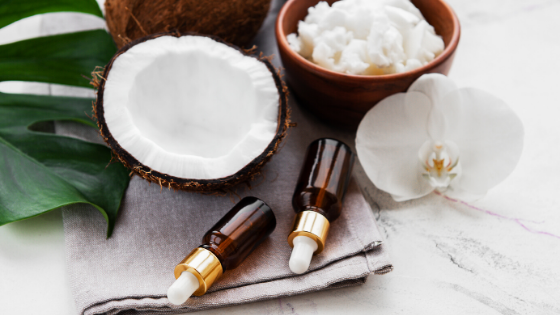 With your newfound texture, you'll need to switch up your products from stylers designed for straighter tresses, to ones that are created for textured hair. Using the right products will ensure that your new curls that grow in will be a lot easier to manage.
Your new growth will have better curl definition, as products catering to curls generally have some hold factor. 


Your hair will be much more moisturized and better hydrated, as products for natural hair have a high concentration of oils to nourish and support curls with their typically drier characteristics. 


Don't be afraid to milk a little of the curly hair products down onto your straighter lengths when you're washing, especially when it comes to nourishing conditioner. Chances are, your relaxed hair at the ends will have sustained a bit of damage from the chemical treatments, and could use a hydrating drink of deep conditioning too! Try massaging our No. 14 Organic Coconut Cream Repair Mask through the lengths and enjoy soft, supple hair root to tip. 


When you're giving your hair the right products on the right parts, it'll be more manageable, easier to style and will actually look great, even throughout the transitioning from straight to curly process.


We know you'll love trying out the Urbanbella range, as all of our products are crafted with carefully curated ingredients and formulations... Exclusively for our naturally curly, coily and kinky textures in all their beautiful forms! Click here to discover your perfect products to care for your newfound natural curls.
Be Prepared to Work with Two Textures for a While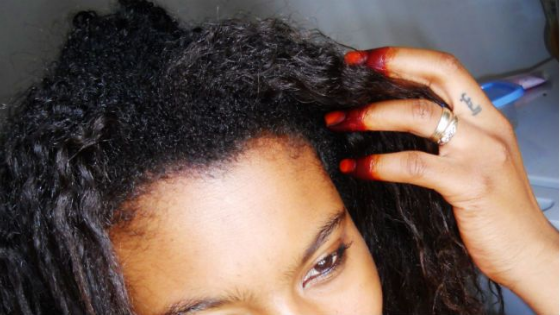 Of course, it'll take a while for your chemically relaxed hair to grow out, and depending on how much length you want to retain, it could be many months before you can snip off the last of the straightened ends. Be prepared to work with your two different textures for a while,
Get creative in balancing the two different textures. Depending on how vastly different they are, you've got a few options- if it's a great divide in texture, you can either add curl to your straightened ends, or stretch out your curly roots so there's a more uniform texture all over.


Add some texture to your existing straight ends with curlers and rod sets. When setting your hair in the rods, be sure apply plenty of product with a hold factor on the ends. This additional hold will give the straighter hair on the ends a bit more oomph when it comes to holding the curl shape you're setting it into, and will hold well once you dry and let the style out. You'll get great results with a high-quality, firm hold product on the ends before your rod or curler set, like our Urbanbella Neat Hair Gel in Extra Firm for awesome staying power. 


Relax your roots so they match up with the straightness of your ends a bit more by trying out some root-stretching techniques. Apply some Urbanbella No. 54 Stretch and Define Gel  to your roots before stretching to help your curly roots discover a bit of extra chill!


Try a flat twist set all over to manipulate all your hair into a similar curl shape right throughout the length. Specially designed for transitioning styles, we love using our Urbanbella Stretch + Twist + Curl Cream to give your hair stretchy hold and reduce shrinkage.
-----------
I hope these tips assist with easing your transition from chemically straightened to a natural curly goddess! If you've recently gone natural, or are looking for some words of encouragement as you embark on this gratifying hair journey, we'd love to hear your story in the comments below...
With you every step of the way,
~ Keneesha and the Urbanbella Team