Now the dry days of winter that parched our curls and skin are long behind us- is it finally time for our curls, kinks and coils to rejoice at all the extra moisture in the air, and celebrate the summer humidity being officially upon us?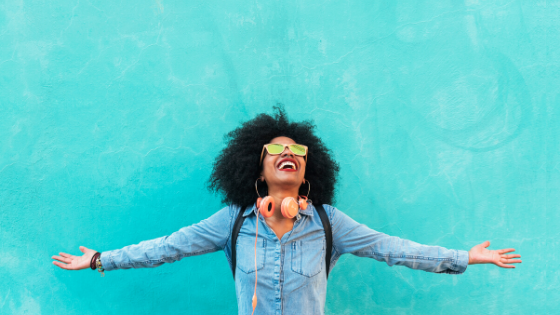 Here in Atlanta, our subtropical climate means muggy, hot summers with so much humidity in the atmosphere it feels like you could practically cut the air with a knife.
Everything we've learned about looking after our natural hair keeps pointing back to  the golden rule: That more hydration is good for our curls. So, going by that theory...
More moisture in the air is good, right?
Well, it might not be so clear-cut for us Naturalistas. Humidity can be a bit of a tricky one to navigate, as it can affect natural hair in different ways, depending on your curl type and characteristics. For some of us, humidity can bring a welcome boost of volume and dimension to our hair... But for others, it can unleash a world of frizz we never knew existed.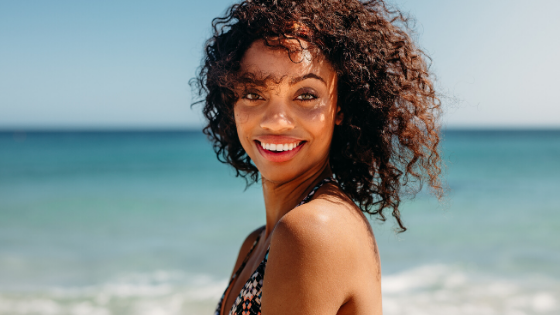 Knowing how it affects your particular hair type will be the best defense against humidity causing mayhem on your mane, so you can look fresh all summer long, no matter how swampy the air is. 
There are a couple of different strategies we can put in place that address how to combat the effects of humidity on your curls. But first, let's look at some of the science behind hair structure to explain why exactly moisture in the air can have some confusingly drying effects on your hair...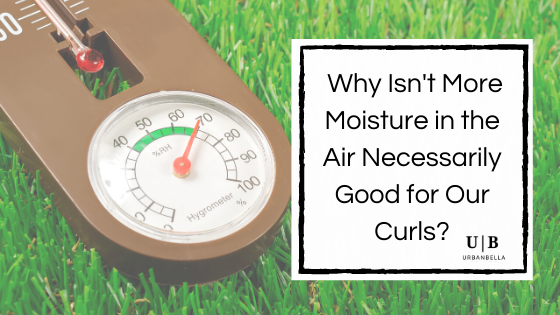 Hydrogen bonds in our hair fiber are what causes your curls to stay in shape. When we wet our hair, we are manipulating these hydrogen bonds, allowing us to stretch and coax our hair fiber into the shape we want, and reset it to stay in that new shape once it dries.
That's why when we wash our hair, we can change the way our curls look. We wet it, set our curls in the shape we'd like while they're damp (this is when the hydrogen bonds are broken) then let them dry (this is when the hydrogen bonds are reformed)... And for the most part, they'll stay that way until the next time we wet our hair and break the hydrogen bonds all over again.
Humidity can really work against us when it comes to maintaining our hydrogen bonds. Not only is the moisture in the air working against our curls staying in the shape we set them in when we originally styled and dried them... But this humidity actually causes the hydrogen bonds in your hair to block water molecules and protein from forming within it!
Protein and water molecules are necessary for hair strength and moisture, so when the humidity prevents your hair nourishing products to be blocked from being absorbed and doing their job properly, this causes dryness and frizz. To really back up the effectiveness of your regular protein treatments, try amplifying their effects with a steaming session! Believe it or not, steaming your hair with a protein treatment on will actually help the protein molecules work their magic, preventing frizz from lifting up and unwanted plumpness in your hair fiber coming to the party... So when you do go out in the steamy sunshine, you'll be sitting pretty.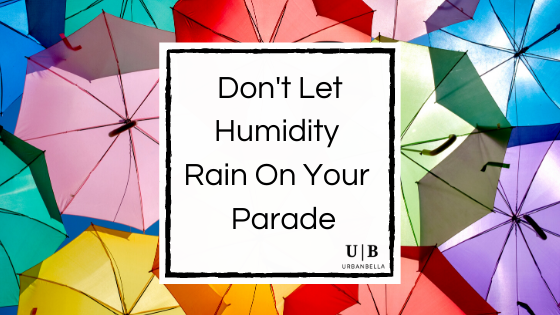 If You've Got Type 3 Curls... 
Humidity can make Type 3 Hair super high maintenance. When the dampness in the air is too high, tight Type 3 curls will swell and frizz. You'll need to balance your moisture levels without adding too much heaviness in your styling products. 
Type 3 Curls can be prone to uneven moisture distribution levels within the cuticle, meaning inconsistent curl formation. You might see tight curls at the roots and frizz at the ends, or vice-versa. Or even dry patches in some areas of your hair, causing uneven porosity that makes your hair suck up the product in some areas and still look dry, with your product going on too thick in other spots. 
The Humidity Fix:
Balance your moisture level within the hair fiber through regular weekly washing and conditioning, so moisture in the air won't affect your hydrogen bonds as much.

Replenish moisture with deep conditioning products such as the Urbanbella No. 4 Hydrating Conditioner. Focus plenty of conditioner on the areas of your hair you know are the thirstiest.
Really be thorough when working through your styling product, to ensure an even distribution and optimal humidity defense where your hair will be worst affected. For a deeply hydrating styling product that has a soft hold without weighing down your hair, we love using our No.34 Tamu Curls to fend off humidity on Type 3 Curls.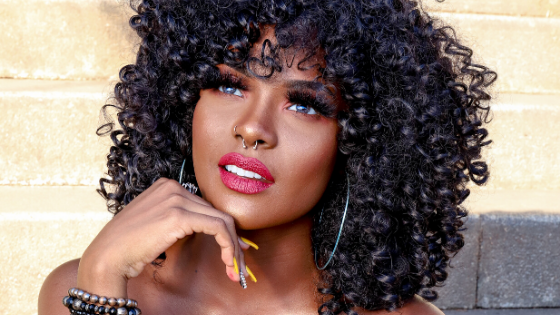 If You've Got Type 4 Curls... 
In humidity, kinky and coily Type 4 Curls need moisture-based products that still aren't too heavy. While Type 4 textures are especially prone to dehydration, if you're hydrating properly, humidity can actually be a blessing in disguise!
If volume and dimension are your goals, the humidity in the air could mean more plumpness within your hair fiber and more curl developing as the day progresses. By combatting shrinkage upfront with proper hydration, you can use the humidity to your advantage. As the day progresses, amp up your root boost and lift by getting your fingers in your fro, to fluff it up and out.
The Humidity Fix:
Prime and condition deeply to maintain your natural Type 4 curl pattern, reduce shrinkage and prevent frizz.

 

Protein is your friend when it comes to keeping your hair's durability and strength performing well in humid climates. Try deep conditioning weekly with our No. 14 Organic Coconut Cream Repair Mask. Its protein complex formula helps your hair hold onto the protein it already has within it, like a shield of armor against the damaging effects of humidity.
You can supercharge your protein treatment with the power of steam! Steaming your hair reduces frizz and cuts down on unwanted plumping.
Use a moisture-rich styler that won't get heavy, but will still give you some hold to prevent shrinkage. We love using our No.49 Cre'Gel to give curls great definition, while moisturizing and forming a barrier against the moisture in the air.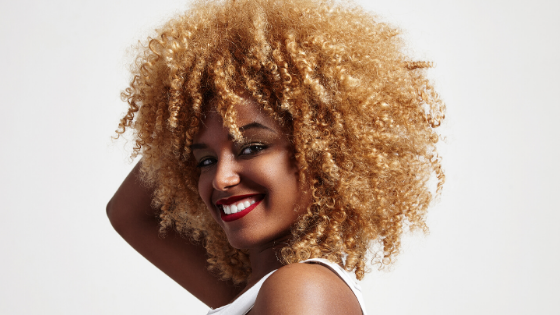 The bottom line is, imparting enough hydration within our hair's structure before stepping out into the humidity will be our best defense against swampy summer hair woes! By getting our hair cuticle strong and moisturized, humidity won't stand a chance at raining on our parade!
xx Keneesha & The Urbanbella Team