Newsflash… At last, hair and beauty salons are opening up again across the country! While pretty much all of us are looking forward to a much-needed trim, and many of us are absolutely dying to get our roots touched up with a fresh color… There might still be a few among us who are counting down the days until we can get our hair relaxed or chemically straightened again. 
But if you're still hopelessly devoted to turning to chemical processes in the pursuit of perfect hair... We can't miss this opportunity to give you a bit more convincing to come over to the curly side with us. Not only are the curls, coils and kinks that God gave us a powerful expression of our culture and beauty, but they've got our backs when it comes to our overall health as women. Those chemical straighteners and relaxers are causing so much more damage than just to the structure of our hair- They're also incredibly dangerous to our health too.
You've probably got a couple of months' worth of your natural hair growing out already since the lockdown began, so there's literally never been a better time than now to reassess, if you're considering scheduling a trip to the salon for a chemical relaxing treatment. You've already got the head start you need to going natural with your roots peeking their happy curls through, and seeing you well on your way to embracing your true naturalista status you were born to shine in. 
It's a triumph that more and more black women are waking up and recognizing the dangers of chemical straighteners, but there are still many who don't understand the devastating effects that continuing to expose ourselves to these toxic chemicals can cause.
Need any more convincing? Here's three reasons why we encourage you to please consider joining us on the curly side if you're yet to join our proud ranks… So you can ditch the chemical warfare that straighteners and relaxers are waging on your health.
3. Toxic Chemicals Seep Through Into Our Skin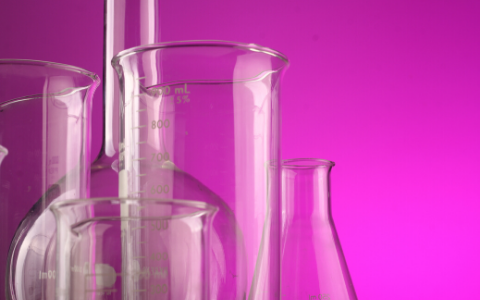 Specifically looking at hair relaxing treatments designed for black women, scientific research has revealed a substantial cause for concern. Aside from burning your scalp and having a toxic, poisonous smell, the harmful chemicals are actually seeping into our skin and getting into our bloodstreams. 
Relaxers are made of chemicals that counteract the natural chemical makeup of curly hair, breaking down the di-sulfide bonds in the inner cortex layer of our hair, and then reforming them once the hair is stretched out straight to hold the new shape within the hair fiber. Sodium Hydroxide (Lye), Ammonium Thioglycolate, and Sodium Thioglycolate are the responsible chemicals for this bond-breaking process, and the high concentrations required to achieve an effective straightening result on our curly, coarse hair are extremely hazardous.
Complications that arise from exposure to these chemicals when they enter our bodies through our scalps are alarming at best, and life-threatening at their worst. If your scalp is burning when the product is applied, which it probably is… You're further exposing yourself to the toxicity in the chemicals, as they're able to enter your system through burns and cuts too, wreaking havoc on the chemical balance of your entire body. 
Studies have shown these toxic chemicals cause reproductive issues, hormonal imbalances, various kinds of cancer, mental health disorders and even heart disease. 
2. Chemical Relaxers For Women Are
Especially Dangerous
For Female Health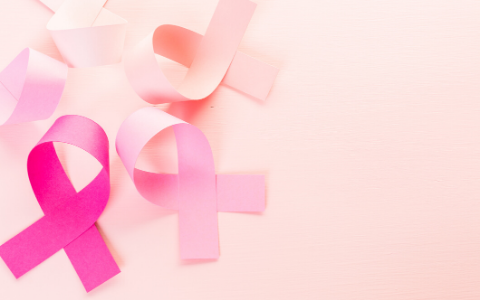 Go figure. The beauty companies making straightening products for women's hair really don't have our backs... As the chemicals going into their creation can ultimately mean the end of us women. As we're constantly exposed to clever advertising and attractive marketing imagery, it's critical that we educate ourselves on the dangers we're exposing ourselves to through using certain chemicals. We especially need to take note of the ways we're potentially increasing our risk of breast and reproductive system cancers. 
Hormonal imbalances can kick-start these diseases, and are amplified by exposing ourselves to the Endocrine Disrupting Chemicals commonly found in chemical relaxers. Due to the much higher concentrations of the EDC Chemicals such as Lye, Ammonium Thioglycolate, and Sodium Thioglycolate in products especially for relaxing black women's coarser-textured hair, it's worth paying attention to the harsh reality that every time you're putting them on your scalp, you're putting your female health at great risk. They not only increase your risk of breast cancer, but also of birth defects if you're pregnant or planning on starting a family in the future, as well as thyroid and other hormonal issues. 
1. Our Daughters Are Counting On Us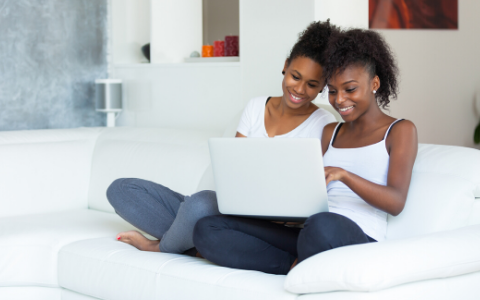 If you're allowing your teenage daughter to chemically relax her hair, you might be risking more than just her being annoyed at you for saying no if you stop her in tracks. Teenagers love to experiment and push the boundaries, but exposing their developing bodies to the harmful aggressors in chemical straighteners is almost up there at the top of the list of "Dangerous Things Your Teenager Can Do". (This list doesn't officially exist, but we know every parent has their own version of it that's constantly in the back of their minds!) They're also watching your every move, so if you're still chemically relaxing or straightening your hair, they'll be paying attention and you'll be leading by example whether you mean to or not. Be the woman setting a powerful example that the young woman in your life needs right now, and show her through your actions that natural is beautiful. 
During puberty, when your daughter's body is changing and going through different stages of development, her body is especially vulnerable to the effects of chemicals. Just like we avoid exposing our kids to caffeine, alcohol, nicotine, drugs and chemicals in food preservatives as they're growing, it's extremely important to keep her safe from hair relaxing chemicals too. 
Endocrine disruptors in straightening solutions are hazardous to your daughter's female development. They can cause early puberty, reproductive problems later in life, and even uterine fibroids, which are tumors in her womb that cause severe abdominal pain and irregular, heavy periods. What's particularly startling is that of all of the chemical straighteners tested for hazard levels among the EWG's most toxic personal care products, the highest ranking at 10/10 toxicity rating was actually a hair relaxer for children. 
I think we've heard enough to make up our minds on what we'll be letting our daughters do to their hair this year.
-----------
It's not too late to pump the brakes on the damage to our health that chemical straightening is causing. If you've taken this lockdown time to let your natural hair grow out, congrats! You're well underway to a new, healthier and more beautiful natural you. So, if you're just learning how to manage your newfound curly regrowth, stay tuned as we'll be back next week with a Guide To Helping Your New Natural Curls Rejoice.  
And if you're already a proud card-carrying Naturalista, but you've got some girlfriends or women in your family close to you who still swear their allegiance to the relaxer bottle… Please share this information with them, on account of being a loyal friend and wanting them to be around with you for a long, long time… Happy, healthy and curly together! 
With Love, 
~Keneesha xx
P.S. If you're welcoming some natural curl back into your life, the best love you can give it as it emerges is a big drink of moisture! Try our 
Urbanbella Hydration Collection... It's got all you need in 4 steps for deep hair hydration!