We LOVE adventures. We're not, however, fans of the exhausting hiccups we've all had to roll with when en-route to our destinations. We're talking complicated logistics, missed connections and lost luggage mishaps that can easily turn your holiday of a lifetime or business venture into an exhausting ordeal. Have you ever felt like you needed a vacation to recover from your vacation, or a week off to get back on track after zooming away for a quick-turn 24 hour work conference? 
Here at the salon, we've laughed and cried, sharing all sorts of travel stories with each other and our clients. If we haven't experienced it ourselves, you can bet that we've probably heard about it happening to someone we know. There are so many possible unexpected inconveniences that are pretty much inevitable whenever we venture out in the big wide world. 
But we're not going to let that stop us. 
We've heard just about every thrill and spill in the book. We've found ourselves in situations that could make even the boldest among us collapse in a flood of tears, and listened to tales in the salon chair of travel mishaps that made our hair stand on end. So why don't any of the travel guides teach us women what we REALLY want to know to make our next trip a walk in the park? Well, that's because many of the best tricks have never been documented... Until now. 
We compiled this supercut of travel secrets from our most intrepid, seasoned female travelers. Often we're traveling solo, we're in exotic and unfamiliar territories, and usually we're in a bit of a rush, to be honest. But that never stopped us from turning lemons into lemonade.
Here's Urbanbella's Definitive Travel Guide: 5 Secrets that will have you venturing out with confidence into whatever adventures life throws at you. 
5. Don't Be Afraid to Be That Strange Lady with the Spare Underwear in Her Carry-On.  
You don't need 'em until you need 'em. Have you ever landed in Houston for a connection, gone to the carousel to pick up your bag for a transfer... And been politely told that your suitcase has taken a lovely trip to Hawaii without you? Yep, us too. Even with all the technology going on behind the scenes to get your luggage on the same flight as you, sometimes the stars just don't align. If you've ever been stranded in a layover spot or your final destination with no luggage for several days while it catches up with you, we know the struggle. 
This isn't too much of a disaster if you're just dying to get into a clean shirt. You can probably pick one up from the airport gift shop and wear it straight off the rack, depending on where you are. This might mean that unfortunately you end up in a Mickey Mouse t-shirt... But, that could be a funny conversation starter and at least you're kinda fresh. You can most likely grab a toothbrush from a convenience store or your hotel concierge, and you may even get lucky and find a local boutique for a new skirt or pants to change into. But finding washed, fresh underwear when you're luggage-less and need to get to a meeting quickly or make a connection… That's where you're going to come undone. 
The good news is, our unmentionables fold up nice and small, so it's easy to stash a pair or two in your carry-on bag in case your luggage luck has taken a turn for the worst. Throwing a couple of pairs of panties in our purse has saved us countless times, and if you're worried about them being pulled out at the security line for all of LAX to see, you can roll them up and hide them inside a pair of socks. Bonus points for having toasty warm feet on the freezing plane when you have some extra socks too! 
4. Just a Spoonful of Sugar Makes the Chardonnay Come Round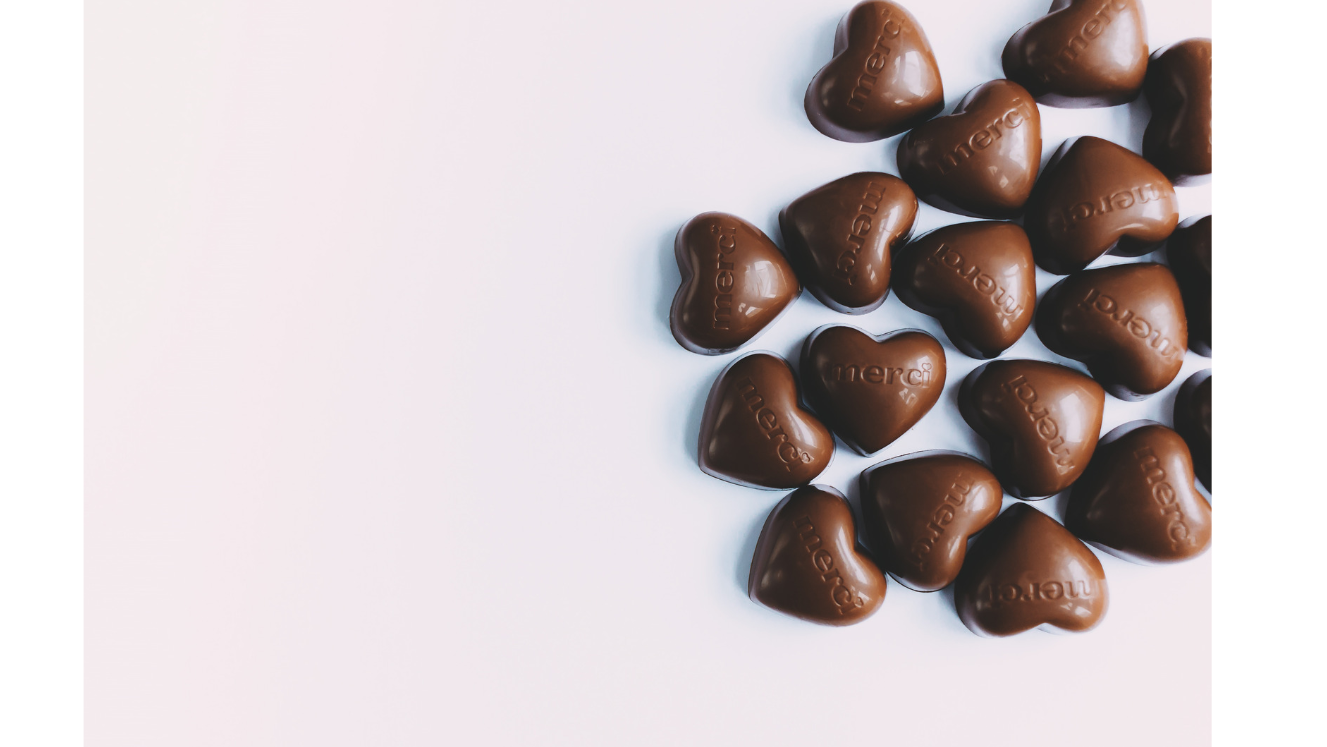 Who knew that the favor of the cabin crew could be so easily bought… With candy?! That's right, a bag of candy. This insider tip from one of our retired flight attendant friends has scored us the VIP-treatment on many flights. So, you can imagine that work gets pretty boring and repetitive for the flight attendants between dimming the lights and the drinks service, right? All it takes is the small gesture of grabbing a bag of Sour Patch Kids or a box of Hawaiian Hosts at the newsstand on your way to the gate. 
Hand some candies to the head cabin steward with a smile when you're boarding, and don't make a big show of it for the other passengers to see. You'll immediately become a crew favorite when you thank them quietly for all the hard work they do, tell them you appreciate what a tough job it is they're doing, and that you hoped some sugar would brighten the crew's day. 
Of course, we can't guarantee that you'll be upgraded to Business Class if the plane is packed to the rafters… But don't be surprised if they sneak you a fruit platter from the First Class galley, or a complimentary "coffee" or two in an insulated cup- where you take a sip and discover there's actually a chilled chardonnay in there instead! 
3. "Now You
Nose
" Health Guarantee: All it Costs is a Q-Tip and Some Ointment 
We all know the perils of flying long-haul in a pressurized cabin. Without a drop of humidity in the recirculated air, you hop off in your destination looking and feeling absolutely drained. For starters, it's a trade-off between staying hydrated enough so you don't disembark with a massive headache, or risking drinking too much water and having to line up for the restroom for half of the flight. If you're anything like us, you may have had a business trip or vacation ruined not only by jet lag... but from catching a cold on the plane from touching the tray tables that weren't thoroughly disinfected, and breathing in the same air as 400 of your closest friends for 10 hours. 
You might already be packing hand sanitizer and individually wrapped antibacterial wipes for your arm rests and tray table, but you can supercharge your defenses against catching a bug on the plane even further with this unlikely hack. Take a page out of our book with the Q-Tip trick. 
Pack some Neosporin, Coconut Oil or other ointment in your carry-on, dip in a cotton swab and line your nostrils with it on takeoff. Sounds strange, we know. But keeping your nose well-moisturized during the flight is surprisingly effective. When your nasal passages become dry, your natural bacteria-filtering processes are compromised, leaving you susceptible to infection. Maintaining your natural moisture barrier helps your nose do its job of capturing bacteria before they can get into your respiratory system. Finish your journey with a saline nasal rinse, and when you hop off, you'll enjoy a clean bill of health and plenty of energy for whatever your adventure throws at you.
2. Photos or it Didn't Happen
Take pictures of everything. Your suitcases, the clothes packed inside, that expensive pair of heels you splurged on so you feel extra snappy at your conference presentation. Your passport and driver's license. Your credit cards. Then don't forget to email the pictures to yourself, to an email address you can access from any computer. It might sound excessive, but you'll be so glad you did if your luggage goes missing and you need to prove to your Travel Insurance company that you had some shoes in there that cost you a week's wage that you're trying to claim coverage for. 
Having pictures of all the important items you packed will also help you remember what was in the suitcase in the heat of the moment, especially if you need to make a quick insurance claim while you're still in transit. Let's be real- you'll be feeling a bit lost and stressed without your luggage, and will be likely hurrying off somewhere. Chances are that your memory might not be firing on all cylinders. Avoid the embarrassment of having your sister call you in a few months asking to borrow grandma's family heirloom necklace that you had last... and realizing you forgot it was in that lost suitcase, stashed away in a hidden pocket. Providing an inventory and photos of your lost items to your Travel Insurance company can help recover them, and will increase your claim amount. An accurate value of the contents needs to be submitted in the initial claim, and you won't be able to adjust this claim at a later stage when the fog in your mind has cleared. You'll be happy to have pictures to jog your memory when you're submitting your claim, and avoid missing out when you remember an item too late. 
1. Write Yourself an Unlikely Love Letter
Slip yourself a love note if you're going off the beaten path. Write down on an actual piece of paper details of all of your important contacts, booking confirmations and policy numbers, then stash it in an envelope in your carry-on bag. Chances are you'll be able to forget about it for the entire trip, so it won't seem like much of a love letter at all... Unless you actually need it. At which point, that beautiful letter of salvation will become the most delightful thing you ever did see. 
Like us, you won't be able to predict when your phone (along with all your contacts and travel itinerary) will fly out of your pocket and disappear overboard while sailing around the Amalfi Coast... or be pickpocketed skillfully off the table while you're helping a stranger with directions in a Paris cafe. Take it from us- when you're in unfamiliar territory and trying to deal with the shock of being suddenly separated from your technology, you'll likely be feeling frazzled and unsure of what to do next. 
We can't tell you how many times we've been relieved to have that piece of paper there with our best friend or dad's phone number on it when we needed it most. Even if they're a world away, just hearing a friendly and familiar voice on the end of the phone can restore your faith that everything will turn out ok. Plus, they'll be in a calmer state and able to think more clearly, to work out a solid plan of action so you can get back online and on the road. 
-----------
We'd love to hear your insights, so share your tips for traveling with the community in the comments below!
Blue Skies and Tailwinds on Your Next Adventure, 
Keneesha xx