Spring Cleaning. 
...Oh, ok. I guess it's that time of year again.
We've all been there. You're enjoying your morning coffee while indulging in some relaxing, mindless scrolling online to get yourself into gear for the start of your day. A suggestion for related articles on  "Spring Cleaning Ideas" pops up in your newsfeed, and then suddenly there you are: Looking out the window to see that the sun is smiling on the colorful flowers outside and the birds are chirping… and you acknowledge that it's Spring Cleaning Time again.
But the concept of rolling up our sleeves for hours, to hunch over the pungent fumes of cleaning chemicals to scrub the oven isn't exactly the most exciting thought this very second. 
During the lockdown, we've been confined to our houses... which in turn has amped up our required cleaning schedule. We've been disinfecting, tidying and cleaning non-stop to keep up with the new demands on our humble kitchens, home offices and living areas. Our homes have changed from what they once were- A relaxation space dedicated entirely to resting, recharging our batteries and entertaining company when we have friends and family over… And now they've become much, much more. 
Depending on your current situation- Our homes have now evolved into our Quarantine Shelters, our Workspaces, our Think-Tanks for hatching innovative new business ideas. They might have become a Virtual Classroom and Lecture Hall, or a Homeschooling Center for those of us with younger kids. And for some of us who aren't able to work from home, or who've found ourselves or our partners unable to go about even a "modified version" of our careers... We're doing our best to make our homes a sanctuary of calm, to nurture our stressed-out nerves while we wait for the storm to pass and life to return to some semblance of normal.
Our homes are now multitasking in ways we never anticipated, as they've taken on their many different forms to support life as we know it right now. But whatever combination of these new roles your place has newly adopted... It's still your safe space. Your oasis. Your landing pad. Mi casa... It's home. 
Having said that, you've got to be in a particularly energetic mood to feel much enthusiasm when it comes to Spring Cleaning. Let's face it: IT FEELS LIKE ALL WE'VE BEEN DOING IS SPRING CLEANING. 
So put down the Lysol wipes for just a second… Because we've been doing things a bit differently this year with our Spring Cleans.
Think of it as an overhaul- sweeping out a lot of the negative energy that's been buzzing around in the world, and in its place welcoming a renewed, positive feeling. We've been transforming our spaces, both physically and mentally… So our homes have become an absolute delight to be in. Here's how to sweep out the old and bring in the new: The Urbanbella Home way. 
Bring the Outdoors In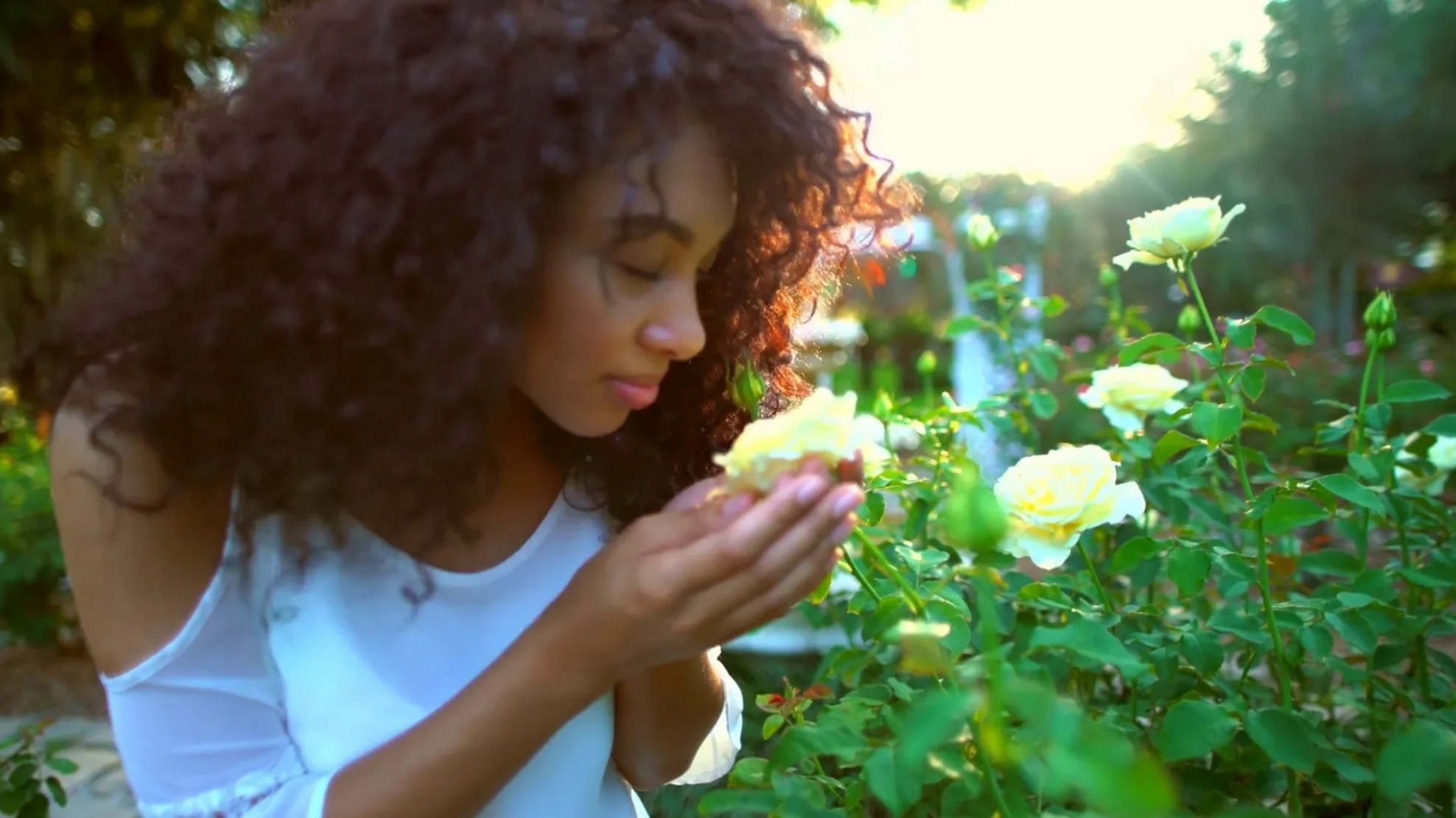 Nothing lifts our spirits quite like Mother Nature! Even if your windows don't look over a picturesque garden or ocean vista, in urban environments it's still easy to bring elements of the beautiful miracle of nature into your home: 
Put some fresh flowers on your shopping list: No need to wait for a special occasion, as the instant boost to your mood and cheerful spring freshness that fills your home when you have a colorful bouquet on your kitchen table will be well worth the small splurge of a couple of dollars. Get creative by combining a couple of different budget-friendly bouquets from your local store, to make your own floral arrangements. Daffodils will warm your heart with their cheerful yellow faces smiling at you, and the painter's palette of colored tulips available right now are perfect to mix and match with some foliage from your garden. 
Planting in the garden is such great therapy: If your home is blessed with your very own patch of earth, capitalize on this awesome outlet for relaxation by taking an afternoon of gardening. Plant some of your favorite spring flowers, feel the sunshine on your face, wave to the neighbors. Connecting to the earth is a powerful exercise in feeling grounded and balanced, so if you can't dig in your own garden, be sure to make time to take a walk in nature a few times a week instead.
Let the Fresh Air in: It sounds simple enough, but there are some undeniable health benefits you'll get from throwing open your windows for just 10 minutes per day. If you suffer from dust allergies, live in a humid environment, spend a lot of time inside with your house closed up, or cook a lot, you'll want to air out your house every day. You'll be letting out stale-smelling air, dead skin and dust particles that get stuck in your bedding, as well as excess carbon dioxide. When we exhale, carbon dioxide can stay in our house if we don't circulate fresh air in often enough. An accumulation of carbon dioxide causes us to re-breathe old air, and can make us feel sleepy, lethargic and your home feel "heavy". Try to open a couple of windows in different rooms to create a cross-breeze and air current, to quickly "change out" your stale air with a fresh burst of energizing air. 
Invigorate Your Senses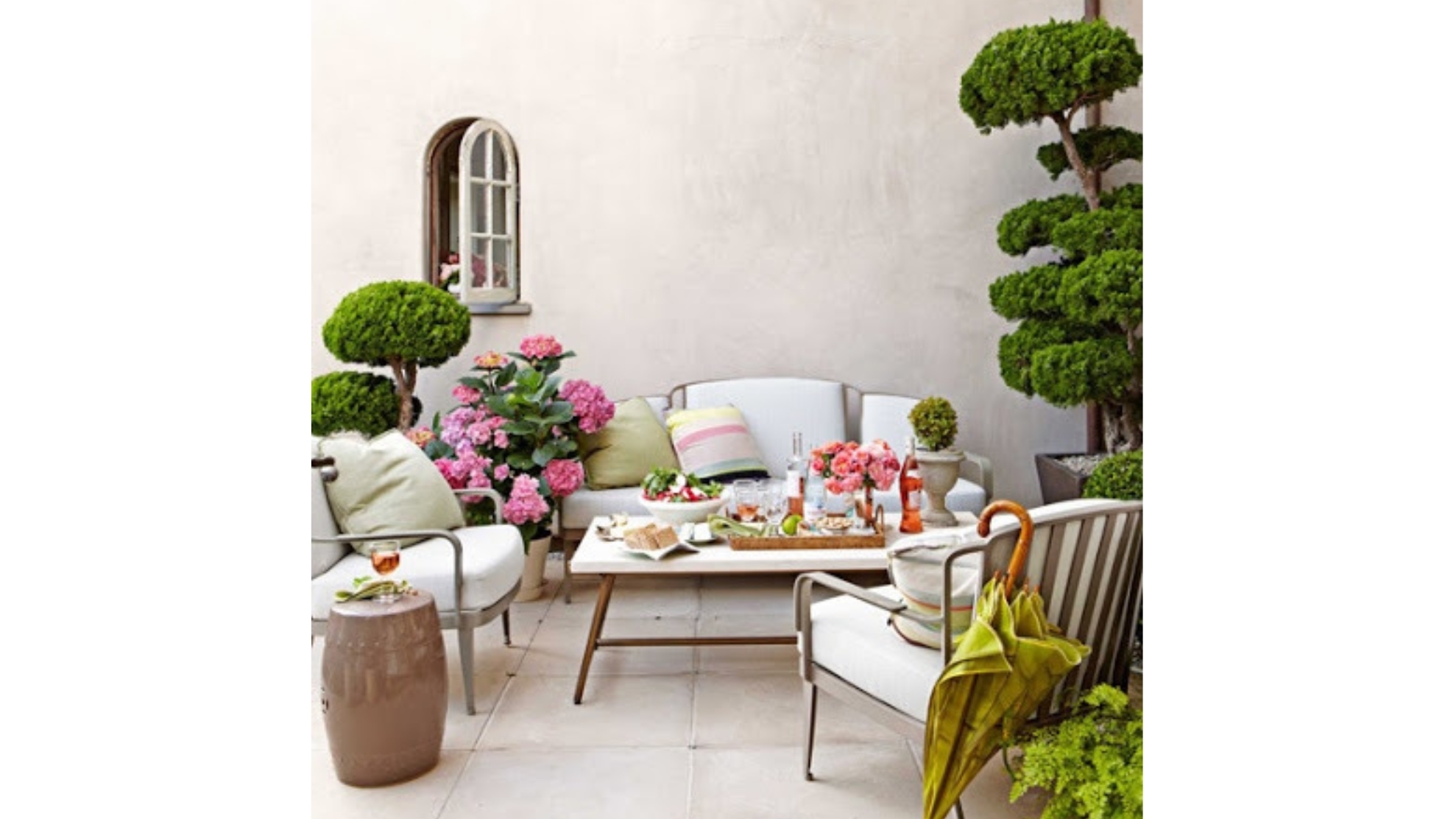 Redecorating and bringing some little touches of joy and luxury to your daily life doesn't have to cost the earth, and sometimes you don't even have to buy anything new at all. Here's some easy ways to enliven your most important sensory state: Feeling pampered. 
Treat yourself to some new throw pillows and statement decor: Just a few new pieces from your favorite online decor store can change the vibe of your living room without breaking the bank, and completely update your home's style (without having to invest in big furniture pieces!) If you've chosen neutral colors for your anchor pieces like your couch and rugs, you have a limitless canvas to create any sort of vibe your heart desires. Switch out your throw pillows, table lamps and decor pieces for a theme with a common thread, and you can transform your home into your own unique oasis. Whether you choose a whitewashed seaside hideaway feel by combining tumbled sea glass, bleached driftwood and coral statement pieces with striped nautical pillows for the couch; or a Moroccan boudoir fit for royalty, with jewel-toned pillows, metallic embellishments and stained glass Turkish lamps… Your only limit is your imagination. 
Upgrade your bedroom for the sweetest sleep ever: With the entire house now your workspace and living area, it's more important now than ever to create some sacred spaces that are devoted exclusively to unwinding. Your bedroom becomes a sanctuary of self-care, restoration and romance when your bedding echoes that of a luxury boutique hotel. Cover your bed in sumptuous fabrics with evocative textures like silky sheets and plush faux fur throws, and beaded throw pillows in your favorite color palette. Make your bed an enticing and comfortable chill-out zone when you deck it out in luxurious linens and decorative pillows, and you'll easily prioritize that mental switch to relaxation at the end of a long day.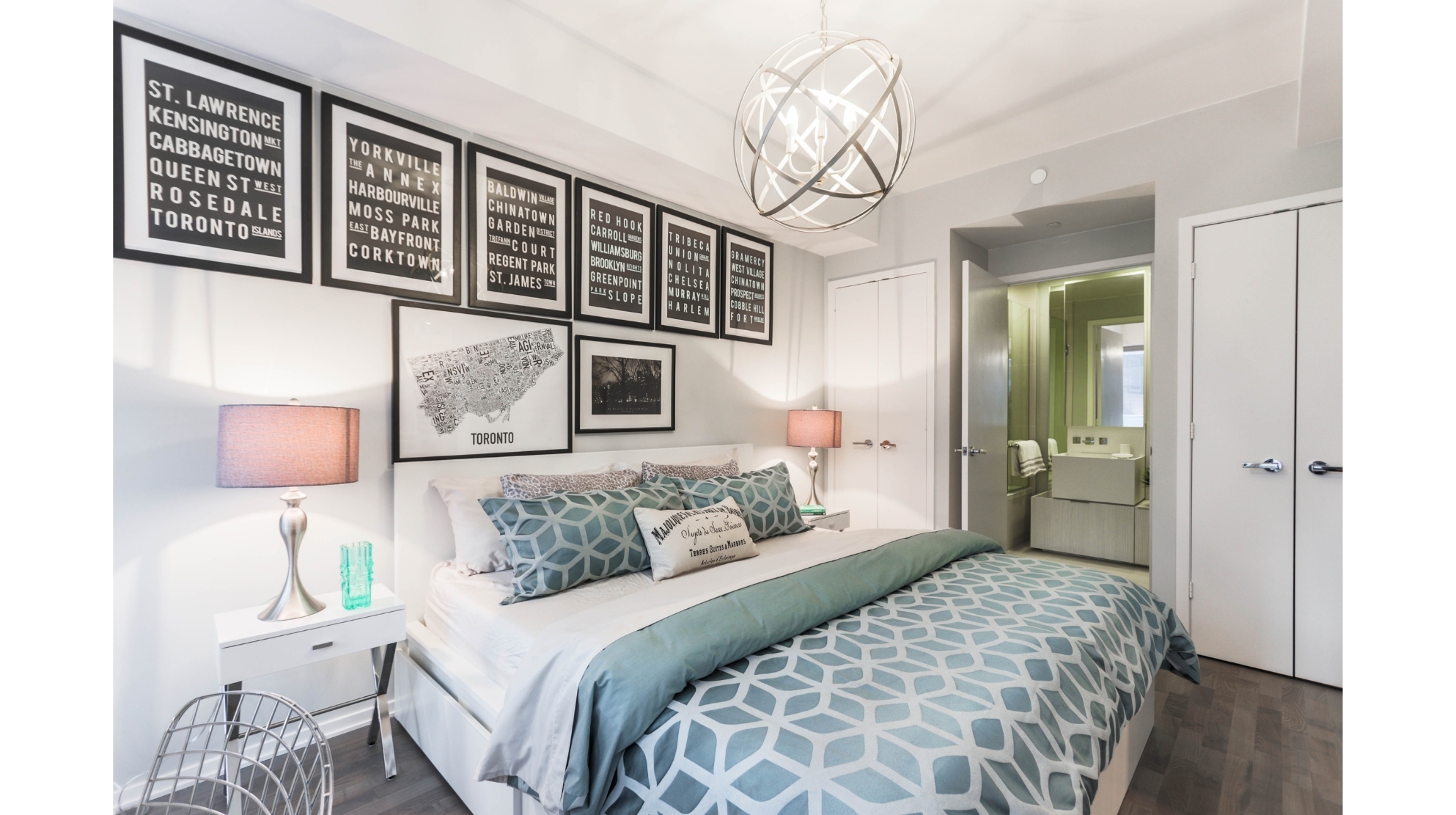 Dust off that fine china: Everyone has that gorgeous dinnerware set, some beautiful gold-edged antique tea cups and saucers, or some cut crystal glassware gathering dust in a hutch or at the back of the cupboard… It's only ever pulled out for special occasions, but its beauty is being wasted when we only get to enjoy it once in a blue moon, and what a terrible tragedy that is! Besides, what better company do we have to impress than ourselves? You can elevate your everyday experiences by enjoying your afternoon coffee out of an ornate china cup, and serving yourself up an evening cocktail in those beautiful glasses you got from your Italy trip. We know great grandma would approve of you giving her heirloom silverware the appreciation it deserves, rather than letting it tarnish away in storage. Plus we deserve it, because we're all modern-day queens, after all.   
Indulge in fragrance: Create whatever mood you're craving with some fragrant scene-setters. Freshen up your space with a delicate floral fragrance, create some drama with evocative spicy undertones, or energize your area with zippy fruity scents. We love introducing fragrance to our home with scented candles, richly perfumed body lotions, and cheerful room sprays to take our mood exactly in the direction it needs. Scents can take us on a journey and invoke fond memories of adventures. We love carrying vacation vibes with us by layering up a fragrance profile on our skin- Start with a scented body wash, then a complementary body lotion and body oil all in the one fragrance family, such as our

Banana Bella Bliss

or

Rosey Georgia Peach

scents from our

Urbanbella Bath and Body Collection. 
De-Clutter Your Space and Your Mind Will Follow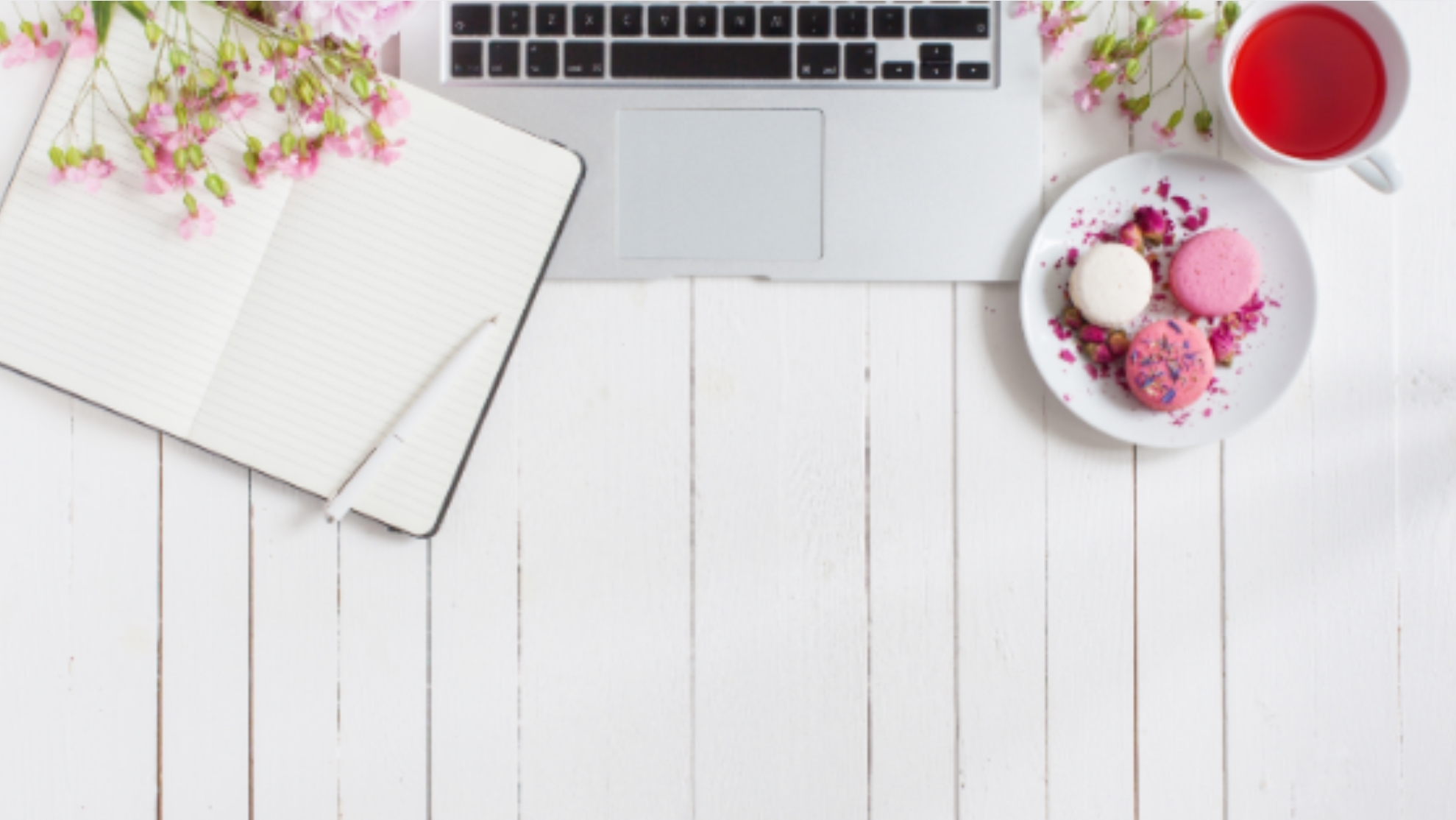 A tidy space equals a tidy mind, and allows the creative and problem-solving centers in your brain to let thoughts flow freely. This doesn't require an enormous cleaning effort long-term, but rather encourages some basic tidying-as-you-go principles. 
Adopt European and Japanese organization systems to bring order to your chaos: Take a page out of the teachings of organized, minimalist living experts like Marie Kondo and

Margareta Magnuson

to adopt a streamlined approach to creating your productive, restorative home environment. 
Protect yourself from overthinking with a clean space: If you're constantly feeling overwhelmed or like you have difficulty concentrating, it may be because you're accidentally forcing your mind to over-analyze every tiny thing your eyes encounter. Take this example: You walk through your kitchen and see a few spilled grains of sugar scattered over the bench next to the coffee maker. You think to yourself, "Gosh, I should really clean that up, but I'm busy doing "

X-Y-Z

" right now, I'll do it later…" So you go and try to finish what you were working on before, but now your critical thinking and concentration is suddenly plagued by distraction. Before you even know it, our brains can launch into overdrive, taking the opportunity to start some good old-fashioned overthinking. So instead of diving down a rabbit hole of beating yourself up over how you should keep a tidier house, which can then lead to other unhelpful thoughts toward the very nature of our being… Just wipe up that sugar when it spills, and save yourself from a world of unwanted thoughts later on.
Take pride in your organization efforts: It might be a half-day investment to organize your wardrobe or restore some order in your kitchen cabinets, but you can enjoy a little sense of achievement every time you open those cupboards once you've worked your magic on them!
---------
We hope you love these easy, indulgent ways to bring some joy and simplicity into your homes this Spring… Share your hints and the ways you've created a sense of Spring renewal at your place in the comments below! 
Happy Homemaking,
~Keneesha and the Urbanbella Team