For anyone that knows me, you'll be well aware that I'm a huge fan of the "Clean Beauty" movement. I love playing around with new formulations in the lab for the Urbanbella range, and as a result, I get to learn about all sorts of interesting ingredients and research their effects on skin and hair concerns.
I'm always on the lookout to discover ingredients that are safe, super nourishing, and most importantly… Actually work! So, without further ado:
Have you heard of Neem Oil yet?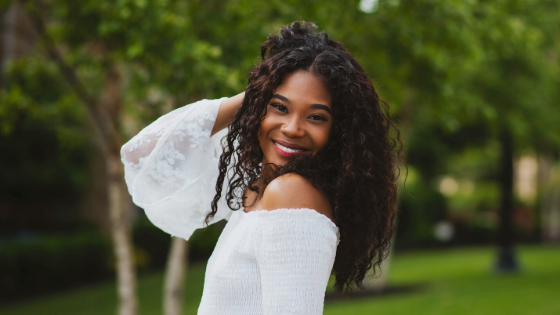 If you've ever struggled with eczema, hyperpigmentation or even dry, cracked skin- you'll want to listen up about this lesser-known skincare hero. 
Troublesome skin conditions like eczema can really ruin your day, as they cause itching, unsightly bumps and rashes, as well cracked skin lesions that can get infected. Hyperpigmentation is another story entirely, and comes with a whole host of available treatments- some more effective than others. 
If you've always resorted to prescription creams and medications to treat eczema flare-ups or to lighten up hyperpigmentation spots, we know the Clean Beauty Struggle can be real… Especially when it comes to dealing with heavy-duty skin woes that you need relief from, and fast. 
We love natural products, but they also have to be super effective to get the Urbanbella seal of approval. That's why I just have to share all the benefits of Neem Oil with you. The proven results of using Neem Oil on your skin will really grab your attention- but don't worry, I've done all the homework for you, so check it out and see why Neem Oil might be just the ticket for your skin concerns…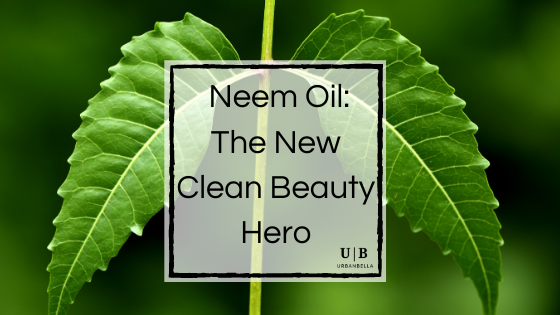 Neem Oil is pressed from the seed and nuts of the Neem tree, native to India. Affectionately nicknamed the "village pharmacy tree", Neem is widely recognized as a powerful antiseptic for treating a range of different skin conditions. It's been used for centuries in Ayurvedic medicine, but it's high time we got on the bandwagon and started incorporating it into our regular skincare routines. 
Neem contains powerful anti-inflammatory, antibacterial, antifungal and antioxidant properties, making it great for anyone suffering from irritated, inflamed skin, those who are prone to acne breakouts or fungal infections... and for pretty much all of us who can use a boost of antioxidants to slow down the clock of the aging process!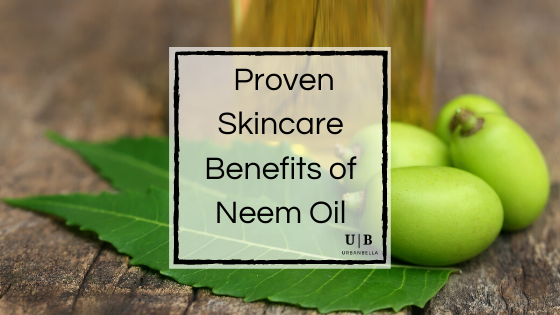 Neem Soothes and Reduces Inflammation from Eczema
Neem Oil contains anti-inflammatory compounds called Nimbin, Nimbidin and Quercetin that effectively reduce the redness and painful swelling caused by eczema flare-ups. Inflammation causes pain, so cutting down on irritated and inflamed skin head-on has a soothing and pain-relieving effect. 

Neem also acts as a natural painkiller, thanks to its topical analgesic properties that have a cooling effect on eczema-affected skin.

It's high in essential fatty acids and Vitamin E, not only relieving dry and itchy skin for eczema sufferers, but also deeply penetrating and moisturizing skin on a cellular level to effectively heal damaged skin from within.

Broken and cracked skin from eczema is protected during the healing process, and resistant to infections due to Neem's powerful antiseptic properties. The antibacterial compounds keep harmful bacteria at bay while your skin repairs itself.  

Neem Oil is highly emollient. Dermatologists recommend emollients to treat eczema, that work on a topical level to fill in the cracks and gaps in your skin. Emollients restore your skin's natural protective barrier and prevent further moisture loss.


Neem Prevents Acne
Neem Oil is antibacterial, making it a great skincare product for treating acne and breakouts. Acne is often caused by bacteria getting into your pores, so using a product with antibacterial Neem Oil on blemish-prone skin kills bacteria before it has a chance to set up camp on your face and body and cause breakouts.

Acne can often be aggravated by clogged pores. Our pores can get congested from a buildup of dry skin on the surface, so using a moisturizing oil like Neem will keep your skin's moisture balance in check and let your pores breathe.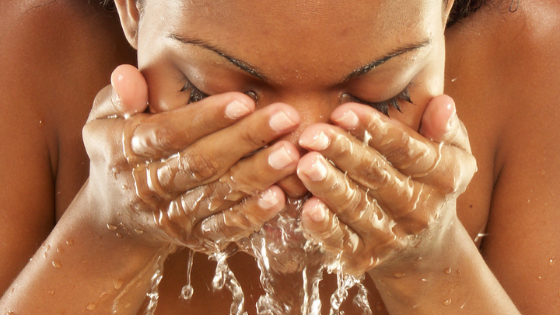 Neem Fights Fungal Infections Like Dandruff 
Antifungal properties in Neem Oil can combat dandruff and fungal infections by supporting your scalp and skin's natural pH balances. 

Neem is a great all-rounder for our hair and scalps, as it's deeply purifying, strengthens hair and prevents hair loss through its pH stabilizing qualities.


Neem Naturally Lightens Hyperpigmentation 
Neem Oil evens out skin tone and lightens up dark spots caused by hyperpigmentation.

Hyperpigmentation is caused by excessive melatonin secretion in the skin that deposits dark areas of scar tissue on areas that have been exposed to too much UV or have healed from trauma. Neem Oil regulates the overproduction of melanin and reduces the melanin response, lightening up dark spots and preventing them from developing when applied in spot treatments.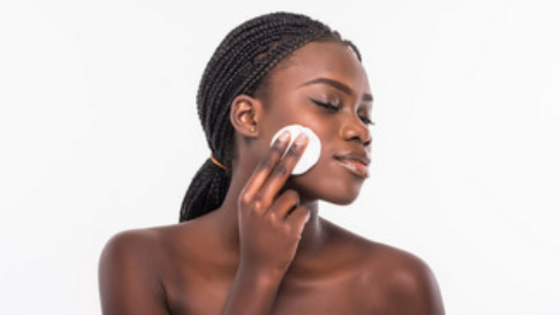 Neem Contains Antioxidants to Slow Skin's Aging
Neem Oil is a powerful antioxidant that slows down the hands of the aging clock. Due to its high concentrations of Oleic and Linoleic Acid and essential fatty acids, Neem Oil helps restore skin's lipid balance, plumpness and suppleness that is lost by the natural aging process. 

Applying Neem Oil topically allows the antioxidant components to penetrate deeply into skin cells, keeping them looking young, tight and dewy.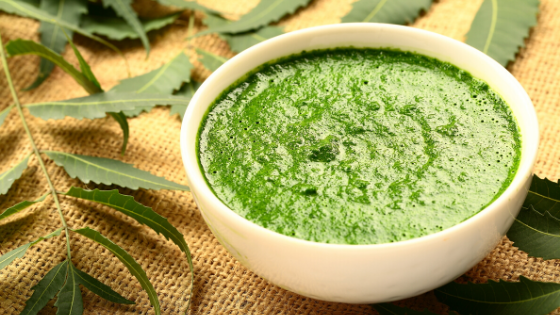 I love discovering new ingredients that help us achieve our skin and haircare goals the natural way. We all deserve gorgeous healthy skin, and the good news is, we don't need to be loading a bunch of harmful chemicals onto our bodies with our skincare choices in the pursuit of looking and feeling great!
Neem Oil truly is one of the next big things in beauty and skincare, and I can't wait to experiment with it some more. Keep in mind that if you'd like to try incorporating it into your skincare routine, Neem is extremely powerful and is not recommended to be used directly on the skin undiluted. It's best to try Neem mixed in with other moisturizing ingredients, as a little bit goes a long way!
Watch this space for more on this amazing oil, and don't forget to drop us a line in the comments below if you've tried Neem Oil for yourself, to share how it's created a beautiful change in your skin!
~ Keneesha xx