With temperatures rising and the sun shining, our legs have been making some cameo appearances... But with summer just begun, they're suddenly the star of the show! To feel absolutely confident to flaunt our pins in those floaty floral dresses at cocktail hour, and when we're laid out soaking up some sun in a fun swimsuit poolside, we're bringing out the big guns with the ultimate tips for our best summer legs ever.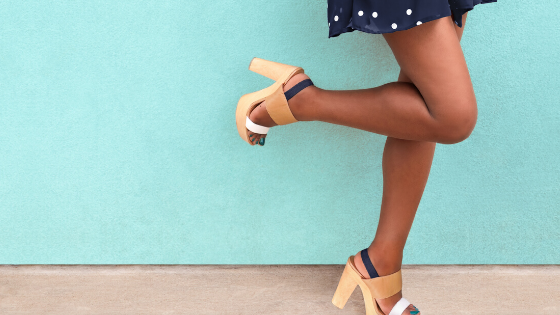 Here's how to prep your summer legs for their starring role, with some clever skincare switch-ups. Best of all, it just takes 3 easy steps and some indulgent products from the Urbanbella Body Collection!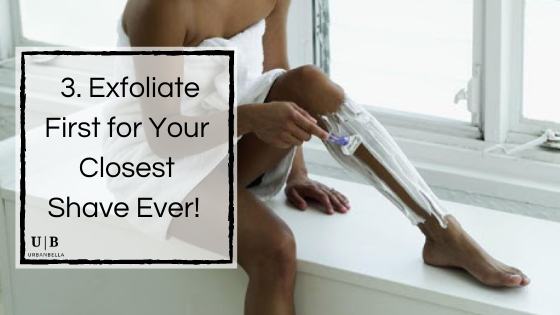 Shaving can be fraught with difficulty at the best of times, and your legs can have your shaving struggles on display for all the world to see. If you've experienced razor burn, ingrown hairs or rashes after you shave, or if you're constantly struggling to get a smooth shave, even with the freshest and sharpest of razor blades… Exfoliation might just be the winning formula to smooth leg success. 
Giving your legs an exfoliating scrub before shaving will lift the hairs up that are laying flat against your skin. This lets your razor meet the hairs right in at the base, so you can ensure the closest shave possible and no missed spots.
Sloughing the away old, rough skin on your legs with a scrub before you pick up your razor will remove any built-up dead skin that can clog your razor blades and dull their sharpness. This allows your razor to do its intended job of shaving off the hairs at the root, rather than just scraping off the dead skin around them. 
Exfoliating in the shower pre-shave will give you bonus time for the warm water and steam to open your pores, softening and plumping up the hairs on your legs and getting them really pliable. Soft, plump hairs are more flexible and much easier for your razor to lift and cut them, guaranteeing your smoothest

shave possible.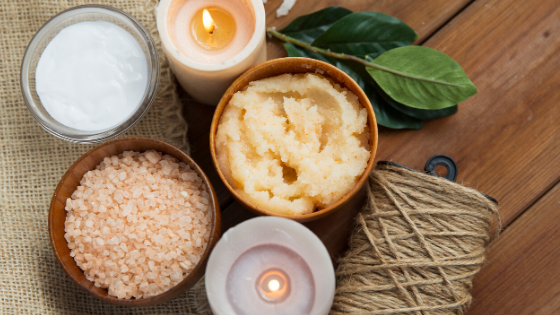 Try concocting your very own easy DIY Scrub recipe for your legs… Simply combine a couple of tablespoons of warm melted coconut oil in a bowl with half a cup of sugar, then add some generous drops of body oil. For a tropical scrub that transports your senses straight to vacation mode, add 5 drops of our Urbanbella Banana Bella Bliss Body Oil to your scrub base. And for a fruity, juicy fragrance experience, you can't go past a squirt of the Rosey Georgia Peach Body Oil

 for a leisurely stroll through a peach grove! Mix it all together and massage into the rough areas on your legs, concentrating on the dry areas like your knees and ankles. You can keep the leftover scrub for a week or two in a clean screw-top jar in the shower- if you haven't indulgently used it all over your body by then of course!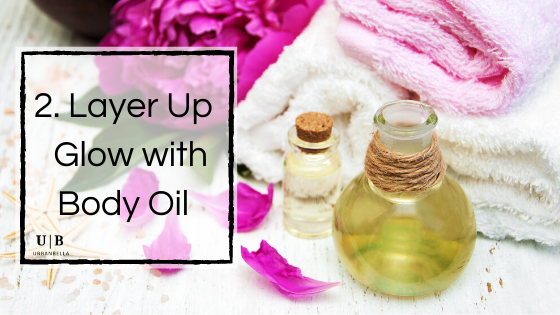 Changing temperatures as we go in and out of air conditioned environments can wreak havoc on our skin, zapping its moisture balance. After your shower where you lather up your legs with your silky Urbanbella Body Wash, impart maximum moisture with a beautifully scented body oil while your skin is still warm so it drinks it right up.
The best results will be achieved when you apply your oil immediately after toweling off. Your skin will be plump and warm, and your pores wide open, allowing it to absorb the nourishing oil's effects most effectively.




Squeeze a dime-sized amount of Urbanbella's Rosey Georgia Peach or Banana Bella Bliss Body Oil into your hands, then glide down the length of your legs.


Oils penetrate deeply into your skin, giving you smooth, silky texture and wonderful radiance. The skin on our legs is prone to getting dry, ashy and scaly, and feeling tight and itchy, as our legs don't have a high concentration of oil glands. A nourishing body oil will envelop your legs in hydration and give your skin a healthy lustre.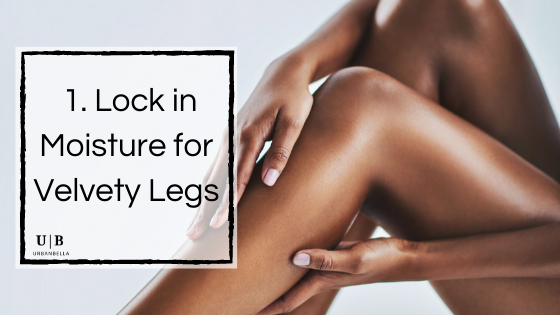 For a radiant, glowy finish on your legs, layer on deeply moisturizing body lotion and body butter. You'll lock in much-needed hydration and make your skin supple with plenty of elasticity, to avoid that tight and itchy feeling.
Massage a generous dollop of lotion onto your legs after applying your body oil, to lock in the nourishment and close the goodness into your pores. We love using the same fragrance family for our lotion as the potions we use in the shower, which layers up the aromas for a long-lasting, delicious fragrance that keeps us smelling sweet all day long. Try the Rosey Georgia Peach Body Lotion or Banana Bella Bliss Body Lotion

 for your softest legs imaginable.




Banish ashy knees and heels by rubbing some of our Urbanbella Body Butters onto your particularly dry areas. Our Body Butters are loaded with skin-loving Mango and Kokum Butters and Olive Oil; plus Banana, Guava and Honey Extracts to leave even your driest skin feeling supple and soft. Available in Rosey Georgia Peach and Banana Bella Bliss, you'll be in fragrance heaven while staving off scaly skin. 
Treat your gorgeous legs to the very best in moisture and fragrance with the Urbanbella Body Collections... Whether you'd love to transport yourself to the tropics, or take a leisurely stroll through a grove of juicy Georgia peaches, we've got the collections to take you there. Click below to begin your beauty journey toward perfect, smooth legs!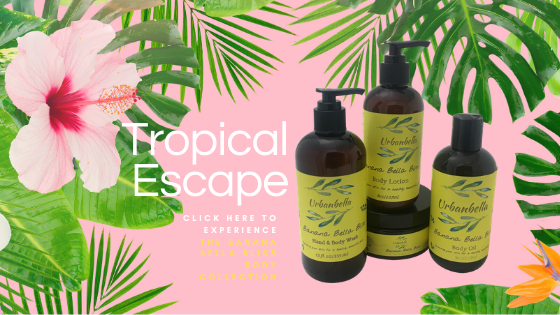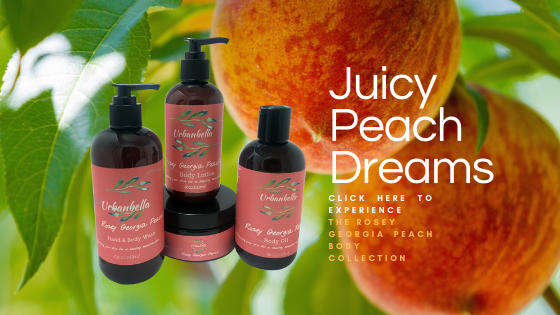 I know your legs will love these easy beauty boosts as they're simple, quick... and best of all, leave a delicious fragrance lingering on your skin so your legs are always ready for their close-up! Confidently flaunt your gorgeous legs for days in all your most fun, flirty summer outfits… 
See you out there in the sun!
Xx Keneesha