As a champion of rocking a gorgeous head full of natural curls, we know you adore the ease and relaxed vibe of a Wash 'N' Go… But you're also dynamic, fashion-forward and crave variety. So, just because God blessed us naturally textured ladies with a particular texture, it doesn't mean we can't shake things up a bit every now and then! 
Here at Urbanbella, our focus on creating beautiful-looking natural styles never breaches our commitment to your hair's integrity… But instead, goes hand-in-hand with our mission to get your hair in the best condition and keep it there.. By sticking to Urbanbella Natural Hair Code, we respect your hair by minimizing the use of heat, and instead employ different techniques to transform your look- without causing unwanted damage.
So what does avoiding heat mean for styling versatility? A common misconception surrounding the process of stretching out your curls is that you'll need to be devoted to your hair dryer or straightening irons. But if having versatility is a priority when styling your hair, you won't want to miss this next hard-hitting fact: That heat damage isn't salvageable. Once that damage is done, your hair's integrity, elasticity and moisture is lost and you'll find yourself struggling with breakage, split ends and random straight pieces that just won't hold a curl anymore. The only solution is to cut the damaged hair, which locks you into a perpetual cycle of one step forward with your growing and stretching efforts, but two steps back when heat damage forces you to cut your hair shorter. 
What if we told you that you can achieve smoothly defined and elongated hair without reaching for a single hot styling tool? We'll go one better by adding that they're all quick and easy too! Try these heat-free techniques that will keep your tresses healthy and strong, while stretching out your curls, banishing shrinkage and changing up your look.
4. Banding Method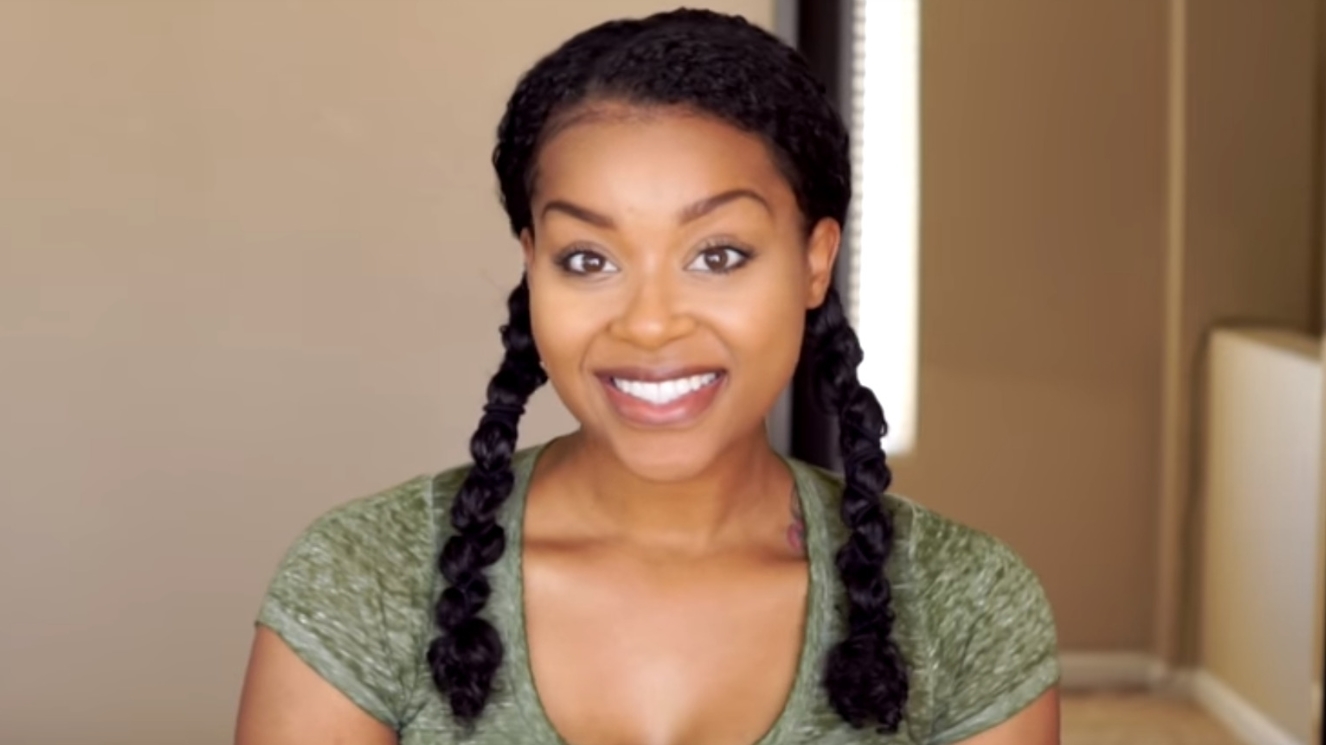 This simple technique uses lots of hair ties placed at intervals down your hair shaft to stretch out your curls with strategically applied tension.
3. Buns and Bantu Knots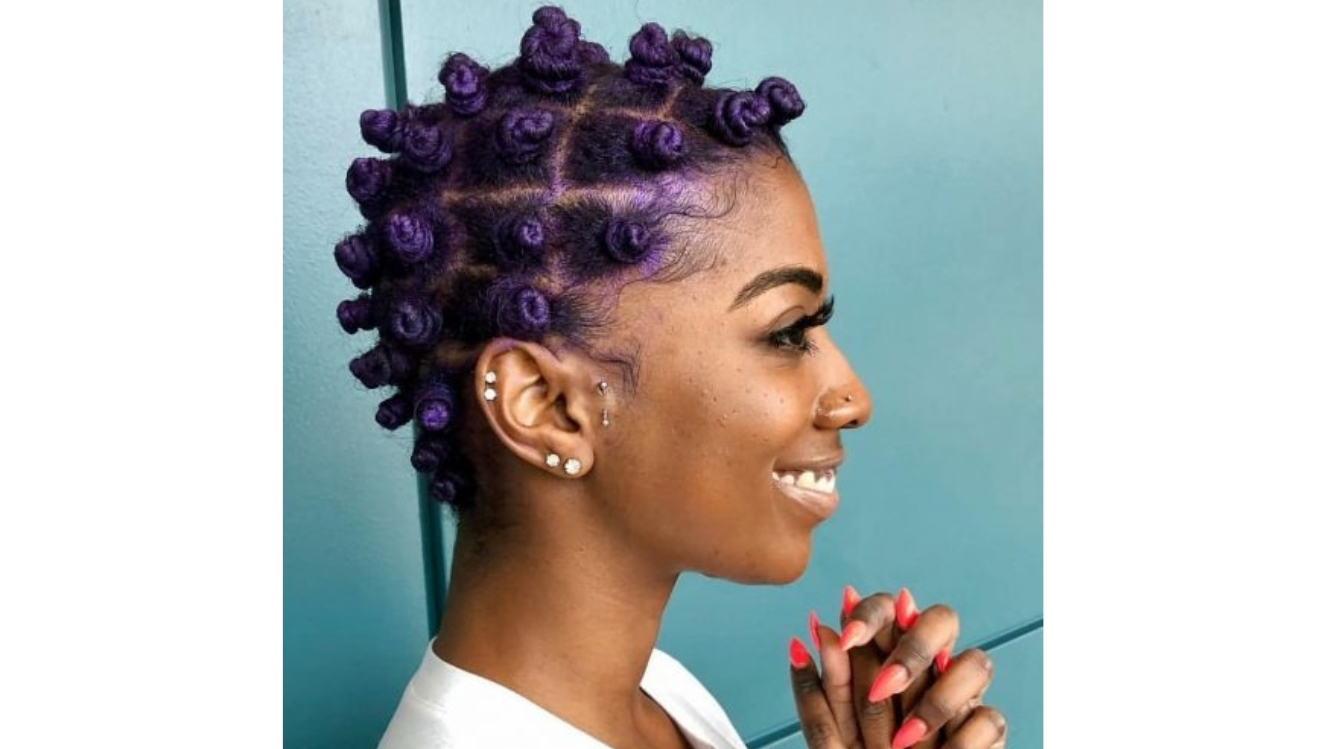 Try this technique of styling your hair in buns and mini bantu knots for a high-fashion, fun and cute look you can rock while you're stretching out your tresses! Bundling your hair into a single bun will give you a more subtle stretching effect, whereas adding two pigtail buns will give you more symmetrical definition. For maximum stretching, let your creative personality shine by donning several bantu knots all over.  
2. The Pineapple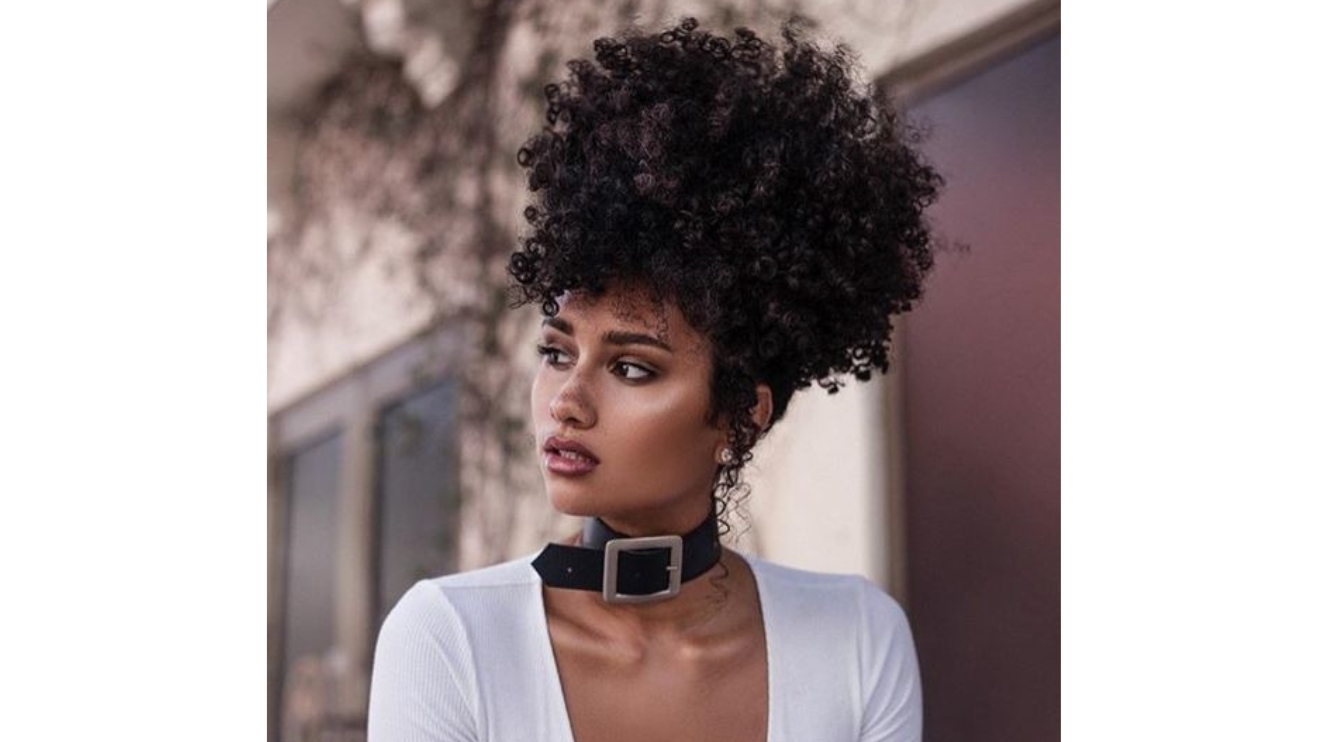 You probably have your hair in a pineapple while reading this! And if you don't, but you're lounging about the house, or about to go to bed, or eat breakfast before dashing out the door... give it a whirl. You'll see the lengthening effects of gathering your curls up in a high ponytail at the front of your head in as little as 15 minutes. Of course, the longer you leave your hair in a pineapple, the more effective the stretching result. This simple trick stretches out your roots, giving your curls a nice lengthen and a more relaxed appearance. Bonus points if you wear your hair to bed like this, as you'll be providing an effective protective style to nurture your ends and protect them from pillow friction while you catch that beauty sleep.
1. The Twist-Out
Here's where you can really start to tinker with some different curl shapes. You can experiment with doing a few different twist-outs, two or three strand twists, depending on if you want more of a ringlet style curl with a two-strand, vs an S-shaped curl with a three strand twist. 
Hope you enjoy playing around with different looks on your beautiful natural hair this week… Share with us your favorite heat-free stretching techniques we should give a try!
~The Urbanbella Salon Design Crew xx