With the changing of the seasons, we're shaking up our wardrobe selections, but who says our makeup couldn't do with a Spring overhaul too? 
Whether you're a tried-and-true gal who's stuck with the exact same faithful lip color since you were 15 and you're cautiously considering trying a different shade... Or if you're the opposite end of the spectrum with your makeup choices and you leap fearlessly into each season's hot new color collections… There's still some guidelines for us ebony-skinned women that we can use as a baseline to ensure an effortlessly classy and glamorous look.
Follow these golden makeup rules and you'll see that no matter how adventurous you are with your makeup application, you're always going to look like you were born to be rocking that look:
4. Know When to Splurge and When You Can Save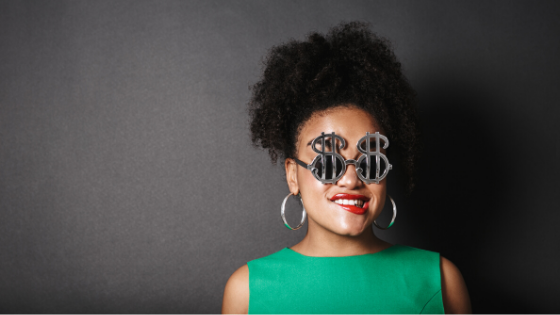 We're all for grabbing a bargain, but when it comes to some steps of your makeup routine, skimping on quality is not going to do you any favors. While it's low-risk and fun to grab a cheapie eye shadow in a daring color that jumps out at you while you're at the drugstore, or to scoop up a fresh mascara while you're going down the aisles at the grocery store... We just can't emphasize enough the importance of investing in a premium quality foundation. Take it from us, we've tried them all. And you just can't beat the seamless results, flawless finish and staying power you get by splurging a bit on the high end foundation formulations. While it is a little extra cash upfront, you'll be thanking yourself at 3pm when your base is still looking fresh and staying put.
3. Get to Know Your Undertone to Define Your Best Color Palette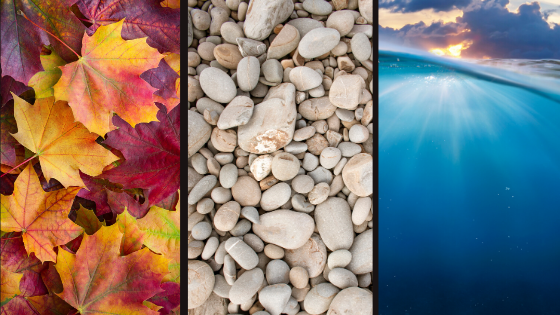 Once you've hit the nail on the head with your perfect foundation shade, we still have a ways to go in ensuring all the colors we choose to layer up on top of our base will complement each other nicely, and look like they belong. Our skin tone and foundation shade is only really looking at the surface of our skin color. Undertone, however, is the subtle hue underneath your skin's surface. To truly get to the bottom of finding your perfect palette of color possibilities that will work beautifully for our eye, lip and cheek shades, we need to first determine our skin's undertone.
There are several different techniques for figuring out what your undertone is, but the winning technique amongst our favorite dark-skinned makeup mavens suggests that the best way is to simply take a look in the mirror with no makeup on, to really notice which hues your skin has glowing beneath the surface. Make sure you've got good, natural lighting, create some contrast by standing in front of a white towel or wall, and see if you notice more of a warm, neutral or cool glow in the highlight areas of your face. 
Based on which predominant undertone you discover, you can use this key for effortlessly choosing the best lip, eye and cheek color shades from these families that will complement your gorgeous ebony skin: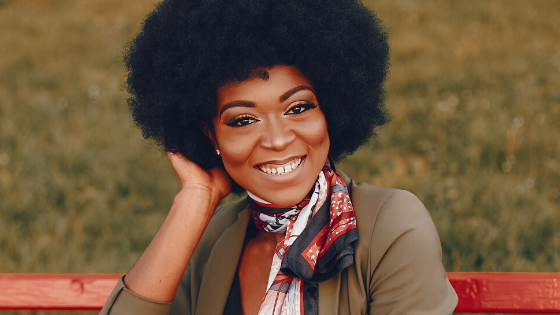 Mostly Warm Undertones
Go wild with gold, peach, copper and coral shades. Earthy tones work beautifully on you, and even dark greens on your eyes will pop if you're feeling particularly fabulous!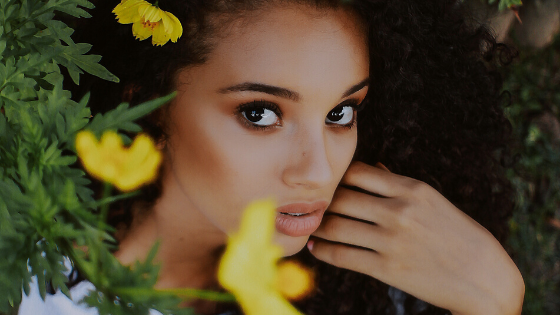 Mostly Neutral Undertones
While you can be a bit more adventurous as you're mid-way between warm and cool, you'll still generally look best in softened and muted shades such as lavenders, taupes and softer pinks. Harsh, stark, or bright colors could potentially overwhelm your balanced complexion.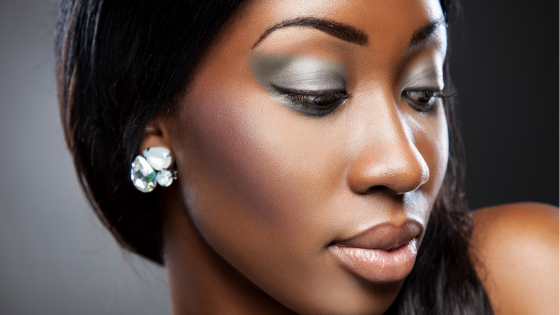 Mostly Cool Undertones
Frosty purples and pinks look gorgeous on you, along with metallic silver-based shades and cool, darker red lips. Cool tones for your lip, eye and cheek highlight colors will complement your cool-undertoned dark skin. Steer clear of bright orangey-red lip colors though, or the contrast can clash and it might just look like the color is wearing you!
 2. Be Bold if That's Your Flavor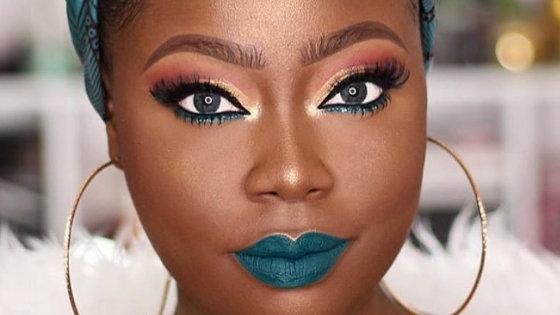 We love having a deep complexion, as it means we can be more daring and bold in our color choices. When we're feeling like getting all dolled up, it's fun to experiment with bright colors on our eyes or rocking a statement lip in an unexpected pop of color.
However, there is one rule of thumb we always stick to when we're going glam: When you're playing up one part of your features with a standout color or a show stopping pop of shimmer, be sure to play down the rest of your features. You want to select one area to focus on, then use that feature area to draw attention to dramatically, and leave the rest of your face fairly neutral.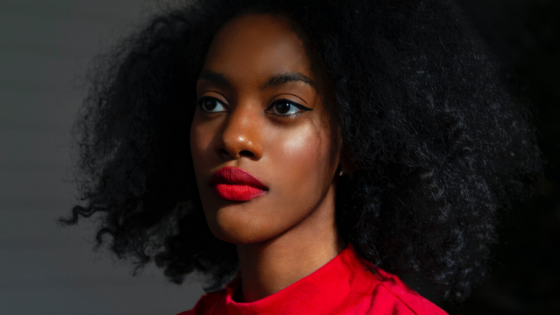 If we're doing a statement red lip, we'll stick to an earthy or neutral tone for our eyeshadow… And if we're making a splash with some dramatic eyeshadow, winged-out mascara and lashes for days, we play down our lips with a slick of neutral gloss, or a muted matte lipstick. 
1. Enhance Your Natural Beauty, Don't Hide It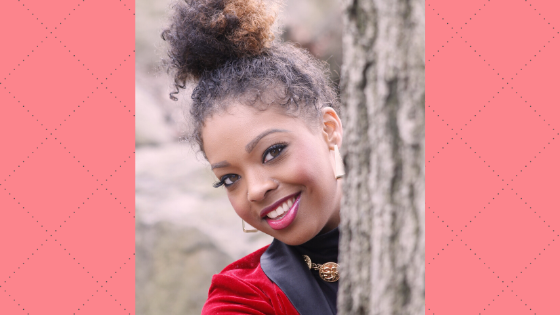 Above all else, let's celebrate our beautiful skin! We should use our cosmetics to emphasize our natural beauty instead of hiding it. If you've got a flawless complexion, skip the foundation altogether. If you've got the juiciest, most enviable lips, work it with some velvety gloss and watch everyone around you positively melt. And if you were blessed with full, fluffy lashes, swipe on an extra coat of mascara and flutter them to your advantage...
This is all meant to be fun, so don't be afraid to play with your makeup! May a little touch of glamour grace your day, beauties.
~Keneesha xx